Filmography from : Lawrence Tierney
Actor :
Armageddon
,
Michael Bay
, 1998
...
Reservoir Dogs
,
Quentin Tarantino
, 1992
...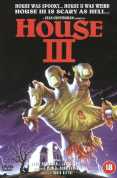 House III
,
James Isaac
,
David Blyth
(fired) (uncredited), 1989
...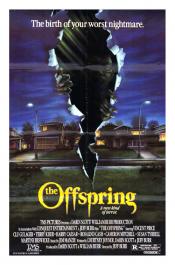 Nuits sanglantes
,
Jeff Burr
, 1987
The uncle of an executed murderess relates four stories of his hometown, Oldfield, to a reporter: an elderly man pursues a romance with a younger woman, even to the grave and beyond...a wounded man on the run from creditors is rescued by a backwoods hermit with the secret to eternal life...a glass-eating carny pays the ultimate price for looking for love on the outside...and Civil War soldiers are held captive by a household of orphans with...
Star Trek: La nouvelle génération
,
Cliff Bole
(25 episodes, 1987-1994),
Les Landau
(21 episodes, 1987-1994),
Winrich Kolbe
(16 episodes, 1988-1994),
Rob Bowman
(13 episodes, 1987-1990),
Robert Scheerer
(11 episodes, 1989-1993),
Robert Wiemer
(8 episodes, 1989-1994),
Jonathan Frakes
(8 episodes, 1990-1994),
Gabrielle Beaumont
(7 episodes, 1989-1994),
Alexander Singer
(6 episodes, 1992-1994),
Corey Allen
(5 episodes, 1987-1994),
Paul Lynch
(5 episodes, 1987-1992),
Patrick Stewart
(5 episodes, 1991-1994),
Joseph L Scanlan
(4 episodes, 1988-1989),
David Carson
(4 episodes, 1989-1992),
Chip Chalmers
(4 episodes, 1990-1992),
James L Conway
(3 episodes, 1987-1993),
Robert Becker
(2 episodes, 1988),
Timothy Bond
(2 episodes, 1989-1990),
Tom Benko
(2 episodes, 1990-1991),
Robert Legato
(2 episodes, 1990-1991),
David Livingston
(2 episodes, 1991-1992),
Peter Lauritson
(2 episodes, 1992-1993),
Robert Lederman
(2 episodes, 1992-1993),
Adam Nimoy
(2 episodes, 1992-1993),
LeVar Burton
(2 episodes, 1993-1994),
Richard A Colla
(1 episode, 1987),
Richard Compton
(1 episode, 1987),
Russ Mayberry
(1 episode, 1987),
Kim Manners
(1 episode, 1988),
Win Phelps
(1 episode, 1988),
Michael Ray Rhodes
(1 episode, 1988),
Michael Vejar
(1 episode, 1988),
Robert Iscove
(1 episode, 1989),
Larry Shaw
(1 episode, 1989),
Marvin V Rush
(1 episode, 1991),
Dan Curry
(1 episode, 1993),
Gates McFadden
(1 episode, 1994),
Jonathan West
(1 episode, 1994), 1987
...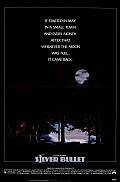 Peur bleue
,
Daniel Attias
, 1985
In this undistinguished Stephen King horror adaptation, the good residents of Tarker's Mill are dense enough to ignore or explain away a series of violent deaths until a little boy is torn to pieces while flying his kite after dark. At that point, the men gang up and go into the fog-shrouded woods to hunt down whatever slasher is out there. The most they achieve is the sighting of one hairy arm and a few more sacrificial victims. But life...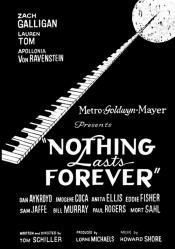 Nothing Lasts Forever
,
Tom Schiller
, 1984
An artist fails a test and is required to direct traffic in New York City's Holland Tunnel. He winds up falling in love with a beautiful woman, who takes him to the moon on a Lunar Cruiser....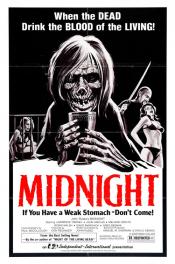 Midnight
,
John A Russo
(as John Russo), 1982
A teenage girl runs away from home because police officer/stepfather puts the moves on her. Hitchhiking to California, she's picked up by two guys who are also traveling cross-country. Along the way, they decide to camp out in the woods and run across a family of Satanists who keep their dead mother in the attic....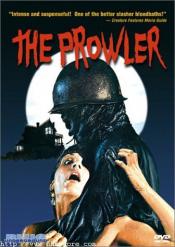 Rosemary's Killer
,
Joseph Zito
, 1981
On 28 June 1945, along the night of the Graduation Ball in Avalon Bay, the youths Roy and his girlfriend Francis Rosemary Chatham are murdered penetrated by a rake and the killer is not found. On 28 June 1980, a new Graduation Dance is organized by the student Pam MacDonald since Major Chatham, who is very sick and in a wheelchair, has prohibited any celebration for thirty-five years. The local sheriff George Fraser is traveling for fishing and...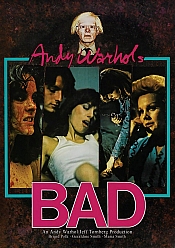 Bad
,
Jed Johnson
, 1977
Hazel runs a beauty salon out of her house, but makes extra money by providing ruthless women to do hit jobs. K.T. is a parasite, and contacts Hazel looking for work when he runs out of money. She is reluctant to use him for a hit, since she prefers using women, but decides to try him on a trial basis. Meanwhile, the local cop she pays off wants an arrest to make it look like he's actually doing his job, but she doesn't want to sacrifice any of...