Filmography from : Lew Temple
Actor :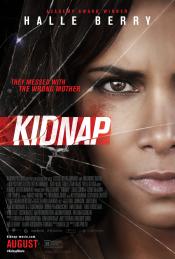 Kidnap
,
Luis Prieto
, 2017
In the US, a child goes missing every 40 seconds. You never think it will happen to you. Until it does. Alone and scared, Karla Dyson (Halle Berry) is unwilling to leave the fate of her son's life in someone else's hands. When she catches a glimpse of the abductors speeding away, she decides to fight back. In a heart pounding race against time, Kate begins a high speed pursuit and will stop at nothing to save her son's life....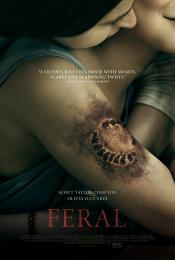 Feral
,
Mark Young
(as Mark H Young), 2017
A wild animal attacks six medical students on a weekend hike in the woods. One by one, they become infected with a "feral disease", turning them into rabid, bloodthirsty creatures, and the vacation becomes a nightmare as they fight to survive each other. ...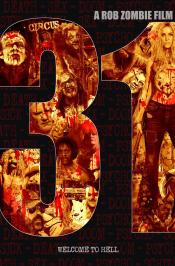 31
,
Rob Zombie
, 2016
Five people are kidnapped on the days leading up to Halloween and held hostage in a place called Murder World. While trapped, they must play a violent game called 31 where the mission is to survive 12 hours against a gang of evil clowns....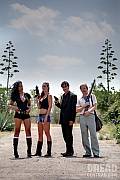 Zombex
,
Jesse Dayton
, 2013
...

MoniKa
,
Steven R Monroe
, 2012
The film is a violent, edgy ride focusing on the forlorn Reagan Tyler, a man who is troubled by visions and premonitions that ultimately lead him to a small desert town. It's there that Reagan meets the beautiful and mysterious Monika, a young woman who turns out to have been killed the night before he even met her. Reagan is then forced to put the puzzle together of what happened, how she is still present, and help Monika with her revenge on...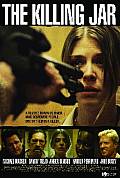 The Killing Jar
,
Mark Young
, 2010
A stranger armed with a shotgun takes seven patrons hostage in a remote roadside diner. But as the body count increases, the desperate survivors discover that one of the hostages may be even more dangerous than their captor....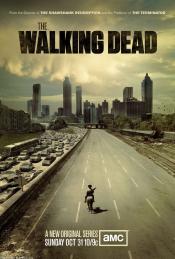 The Walking Dead
,
Greg Nicotero
(38 episodes, 2012-2022),
Michael E Satrazemis
(17 episodes, 2014-2020),
David Boyd
(13 episodes, 2011-2021),
Ernest R Dickerson
(11 episodes, 2010-2014),
Guy Ferland
(6 episodes, 2010-2013),
Billy Gierhart
(6 episodes, 2011-2016),
Laura Belsey
(6 episodes, 2019-2021),
Jeffrey F January
(4 episodes, 2014-2018),
Michael Cudlitz
(4 episodes, 2018-2022),
Michelle MacLaren
(3 episodes, 2010-2014),
Tricia Brock
(3 episodes, 2013-2014),
Seith Mann
(3 episodes, 2013-2014),
Michael Slovis
(3 episodes, 2015-2018),
Rosemary Rodriguez
(3 episodes, 2016-2018),
Alrick Riley
(3 episodes, 2016-2017),
Dan Liu
(3 episodes, 2017-2019),
Sharat Raju
(3 episodes, 2020-2021),
Gwyneth Horder-Payton
(2 episodes, 2010-2011),
Daniel Sackheim
(2 episodes, 2012-2013),
Julius Ramsay
(2 episodes, 2014-2015),
Jennifer Lynch
(2 episodes, 2015),
Kari Skogland
(2 episodes, 2016-2017),
Larry Teng
(2 episodes, 2017-2018),
Daisy von Scherler Mayer
(2 episodes, 2018-2020),
Kevin Dowling
(2 episodes, 2021),
Frederick EO Toye
(2 episodes, 2021),
Frank Darabont
(1 episode, 2010),
Johan Renck
(1 episode, 2010),
Phil Abraham
(1 episode, 2011),
Daniel Attias
(1 episode, 2012),
Clark Johnson
(1 episode, 2012),
Lesli Linka Glatter
(1 episode, 2013),
Jeremy Podeswa
(1 episode, 2013),
Stefan Schwartz
(1 episode, 2013),
Michael Uppendahl
(1 episode, 2013),
Larysa Kondracki
(1 episode, 2015),
Stephen Williams
(1 episode, 2015),
Avi Youabian
(1 episode, 2015),
Darnell Martin
(1 episode, 2016),
John Polson
(1 episode, 2017),
John Dahl
(1 episode, 2019),
Meera Menon
(1 episode, 2019),
Millicent Shelton
(1 episode, 2019),
Liesl Tommy
(1 episode, 2019),
Bronwen Hughes
(1 episode, 2020),
Lily Mariye
(1 episode, 2022), 2010
Police officer Rick Grimes leads a group of survivors in a world overrun by zombies. ...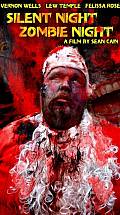 Silent Night, Zombie Night
,
Sean Cain
, 2009
A week before Christmas a viral outbreak turns the citizens of Los Angeles into the feral undead. On the brink of breaking up with both his wife and partner, L.A.P.D. officer Frank Talbot finds himself trapped in a apartment with them. As death closes in they try not only to survive, but work around the fact both men love the same woman....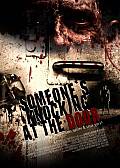 Someone's Knocking at the Door
,
Chad Ferrin
, 2009
In this genre-defying grindhouse throwback, a group of drug-addled, sexually deviant medical students are systematically terrorized by Wilma and John Hopper. The Hoppers, serial murderers and rapists, mysteriously return from the 1970s and bring horrifying psychedelia with them. With comedy, subversion, satire, and true gore, the students must face escalating attacks, shocking circumstances, and visceral disgust....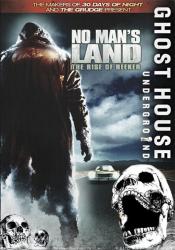 No Man's Land - Reeker II
,
Dave Payne
, 2008
It's business as usual at the 6 Corners Travel Stop in Death Valley. That is, until three fugitives have the fateful bad luck to run straight into a battle-weary sheriff and his deputy who soon have them cornered into a bloody Mexican stand-off. As the brutal fire fight draws death and destruction all across the once sleepy rest-stop, something happens to all who are caught there…something unexplainable and terrifying beyond words. The...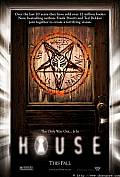 House
,
Robby Henson
, 2008
On a deserted back road in alabama, Jack and Stephanie find themselves driving fast and running late. Their world suddenly changes when a strange accident leaves them stranded with no car, no cell phone coverage, and no help in sight. They have no choice except to continue on foot. As darkness approaches, they round a bend and see a small sign at the top of a long gravel driveway: The Wayside Inn. The exhausted couple stands in front of an...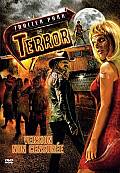 Trailer Park of Terror
,
Steven Goldmann
, 2008
Six troubled high school students and their chaperon, an optimistic youth ministries Pastor, return from an outdoor character building retreat in the mountains. During a raging storm, their bus crashes, hopelessly stranding them in the middle of the Trucker's Triangle, a forgotten locus of consummate evil in the middle of nowhere. The hapless group seeks shelter for the night in a seemingly abandoned trailer park they find down the road....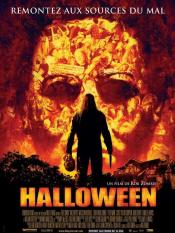 Halloween
,
Rob Zombie
, 2007
...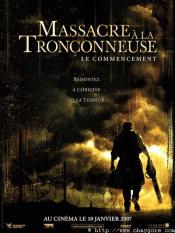 Massacre à la tronçonneuse : Le commencement
,
Jonathan Liebesman
, 2006
Prequal to the 2003 version of 'Texas Chainsaw Massacre' is set in 1969, the height of the Vietnam War. Two young men are spending a last weekend with their girlfriends before being shipped overseas to the war. At the same time in a small Texas town, the only major business (a meat-packing plant and slaughterhouse) goes out of business forcing the town's inhabitants to move on to greener pastures. One of the men who works in the plant is Thomas...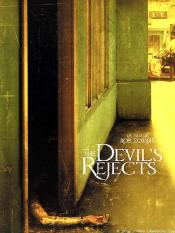 The Devil's Rejects
,
Rob Zombie
, 2005
...
Domino
,
Tony Scott
, 2005
...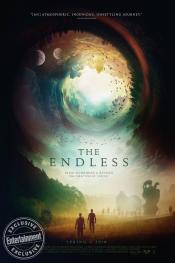 The Endless
,
Justin Benson
,
Aaron Moorhead
, 0
Two brothers return to the cult they fled from years ago to discover that the group's beliefs may be more sane than they once thought...