Filmography from : Mary Gordon
Actor :
Bones
,
Ian Toynton
(28 episodes, 2007-2017),
Dwight H Little
(23 episodes, 2006-2017),
Jeannot Szwarc
(15 episodes, 2007-2016),
Chad Lowe
(13 episodes, 2007-2015),
David Boreanaz
(11 episodes, 2009-2017),
Milan Cheylov
(10 episodes, 2009-2015),
Allan Kroeker
(9 episodes, 2005-2010),
Tim Southam
(9 episodes, 2009-2014),
Kate Woods
(8 episodes, 2006-2013),
Steven DePaul
(8 episodes, 2006-2009),
Jeff Woolnough
(7 episodes, 2007-2010),
Michael Lange
(7 episodes, 2014-2017),
Randy Zisk
(7 episodes, 2015-2017),
Alex Chapple
(6 episodes, 2009-2015),
Jesús Salvador Treviño
(5 episodes, 2005-2007),
Tony Wharmby
(5 episodes, 2006-2007),
Allison Liddi-Brown
(5 episodes, 2008-2014),
François Velle
(5 episodes, 2010-2013),
Sanford Bookstaver
(4 episodes, 2005-2006),
Craig Ross Jr
(4 episodes, 2006-2008),
Kevin Hooks
(4 episodes, 2009-2013),
Greg Yaitanes
(3 episodes, 2005-2006),
Gordon Lonsdale
(3 episodes, 2008-2010),
Emile B Levisetti
(3 episodes, 2010-2012),
Rob Hardy
(3 episodes, 2011-2014),
Anne Renton
(3 episodes, 2014-2015),
David Grossman
(3 episodes, 2016-2017),
Tawnia McKiernan
(2 episodes, 2005-2013),
James Whitmore Jr
(2 episodes, 2006),
Scott Lautanen
(2 episodes, 2007-2008),
Jessica Landaw
(2 episodes, 2008),
Brad Turner
(2 episodes, 2009),
Jeffrey Walker
(2 episodes, 2013-2014),
Arlene Sanford
(2 episodes, 2015-2016),
David Hugh Jones
(1 episode, 2005),
Patrick R Norris
(1 episode, 2005),
Donna Deitch
(1 episode, 2006),
David Duchovny
(1 episode, 2006),
Karen Gaviola
(1 episode, 2006),
Joe Napolitano
(1 episode, 2006),
Jonathan Pontell
(1 episode, 2006),
Bryan Spicer
(1 episode, 2006),
Thomas J Wright
(1 episode, 2006),
Caleb Deschanel
(1 episode, 2007),
Marita Grabiak
(1 episode, 2007),
Mark Helfrich
(1 episode, 2010),
Daniel Sackheim
(1 episode, 2011),
Reginald Hudlin
(1 episode, 2013),
Steve Robin
(1 episode, 2015),
Silver Tree
(1 episode, 2016),
Robert Reed Altman
(1 episode, 2017),
Anton Cropper
(1 episode, 2017),
Emily Deschanel
(1 episode, 2017),
Denise Di Novi
(1 episode, 2017), 2017
A forensic anthropologist and a cocky FBI agent build a team to investigate death causes. And quite often, there isn't more to examine than rotten flesh or mere bones....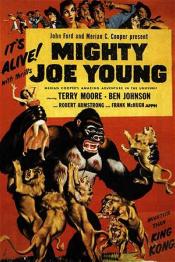 Mighty Joe Young
,
Ernest B Schoedsack
, 1949
Jill Young has brought up her pet gorilla since she was a child. Twelve years later, when the gorilla is fully grown, Hollywood promoter Max O'Hara travels to Tanzania, Africa, and convinces Jill to bring her extraordinarily large gorilla, Joe, back to America. While in Hollywood, Joe is used in a stage production and is exploited to no end. It doesn't take long until Joe is sick of being mistreated and he escapes to run loose in civilization....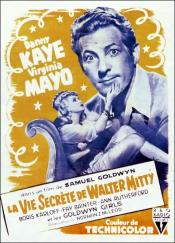 The Secret Life of Walter Mitty
,
Norman Z McLeod
, 1947
Walter Mitty, a daydreaming pulp-fiction proofreader with an overprotective mother, likes to imagine that he is a hero who experiences fantastic adventures. His dream becomes true when he accidentally meets a mysterious woman who hands him a little black book. According to her, it contains the locations of the Dutch crown jewels hidden since World War II. Soon, Mitty finds himself in the middle of a confusing conspiracy and has to admit that...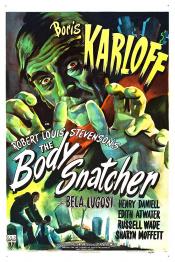 The Body Snatcher
,
Robert Wise
, 1945
A ruthless doctor and his young prize student find themselves continually harassed by their murderous supplier of illegal cadavers....
The Invisible Man Returns
,
Joe May
, 1940
Geoffrey Radcliffe, the wealthy owner of a coal mining operation, is running out of time. In two hours, he is set to be executed for the murder of his brother, a murder he did not commit. His fiancée, Helen Manson, is frantic. Geoffrey's cousin, Richard Cobb, tells her that he has done everything he can. Geoffrey's only hope is his friend, Dr. Frank Griffin. Griffin's late brother once discovered a secret drug that makes a human being...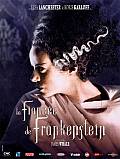 Bride of Frankenstein
,
James Whale
, 1935
Mary Shelley, author of "Frankenstein, or The Modern Prometheus," reveals to Percy Shelley and Lord Byron that Henry Frankenstein and his Monster did not die. Both lived, and went on to even stranger misadventures than before. As the new story begins, Henry wants nothing more than to settle into a peaceful life with his new bride. But his old professor, the sinister Dr. Pretorius, now disgraced, appears unexpectedly. Eventually, he and the...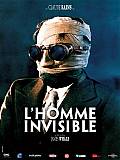 The Invisible Man
,
James Whale
, 1933
A mysterious man, whose head is completely covered in bandages, wants a room. The proprietors of the pub aren't used to making their house an inn during the winter months, but the man insists. They soon come to regret their decision. The man quickly runs out of money, and he has a violent temper besides. Worse still, he seems to be some kind of chemist and has filled his room with messy chemicals, test tubes, beakers and the like. When they try...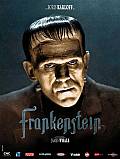 Frankenstein
,
James Whale
, 1931
Dr. Henry Frankenstein (Colin Clive) wants to build a man in his own image, using the body of a dead man. He and his assistent Fritz (Dwight Frye) dig up a freshly burried coffin and steal the body. When they realize the head and the brains of the body are severely damaged, they decide to steal a brain from Dr. Frankensteins former teacher Dr. Waldman (Edward van Sloan). When Fritz accidentely drops the glass jar with the label "good brain" on...
The Black Camel
,
Hamilton MacFadden
(uncredited), 1931
Movie star Sheila Fayne is seeing wealthy Alan Jaynes while filming in Honolulu, Hawaii, but won't marry him without consulting famed psychic Tanaverro first. Tanaverro confronts her about the unsolved murder of fellow film star Denny Mayo three years earlier, and she decides to reject Jaynes' proposal. When Sheila is found shot to death in her beach-front pavilion, Charlie Chan of the Honolulu Police investigates....