G.I. JOE: RETALIATION
MEDIA
New International Trailer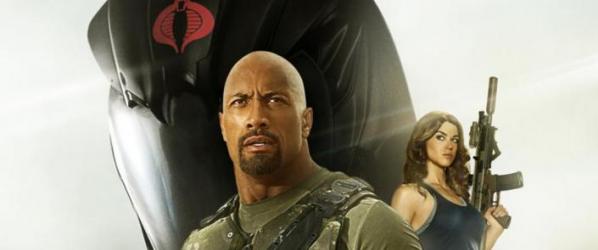 Here's a new international trailer for Jon Chu's "G.I. JOE: RETALIATION" !

In this sequel to the 2009 release "G.I. JOE: THE RISE OF COBRA", the G.I. Joes are not only fighting their mortal enemy Cobra; they are forced to contend with threats from within the government that jeopardize their very existence.

The film stars D.J. Cotrona, Byung-hun Lee, Adrianne Palicki, Ray Park, Jonathan Pryce, Ray Stevenson, Channing Tatum with Bruce Willis and Dwayne Johnson.

"G.I. JOE: RETALIATION" hits theaters March 29, 2013.



Synopsis : Framed for crimes against the country, the G.I. Joe team is terminated by the President's order, and the surviving team members face off against Zartan, his accomplices, and the world leaders he has under his influence.

French Release : 2013-03-27 | US Release : 2013-03-28

Source : Oh My Gore !