I SPIT ON YOUR GRAVE: DEJA VU
MEDIA
Sequel to the most controversial revenge movie in cinema history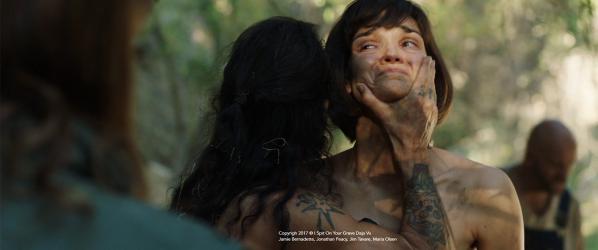 Deja Vu LLC. Productions announces the release of "I SPIT ON YOUR GRAVE: DEJA VU" to coincide with the 40th Anniversary of the original 1978 film "I SPIT ON YOUR GRAVE" aka "DAY OF THE WOMEN" in 2018. "I SPIT ON YOUR GRAVE DEJA VU" picks up with Jennifer Hills (Camille Keaton) as a best-selling author living in New York City with her famous model daughter, Christy Hills (Jamie Bernadette).

Incensed that Jennifer Hills was vindicated of killing her four assailants from her brutal ordeal in the cult classic 1978 "I SPIT ON YOUR GRAVE", both mother and daughter are kidnapped by the revenge-seeking relatives. That is when the deja vu nightmare begins. No distributor has been selected yet.

"I SPIT ON YOUR GRAVE DEJA VU" is the fifth in a series of spinoffs and the only sequel that shares characters as well as continuity with the controversial 1978 "I SPIT ON YOUR GRAVE" – one of the most profitable horror film franchises of all time.

It reunites writer-director Meir Zarchi with actress Camille Keaton after four decades to reprise her iconic role of Jennifer Hills.

Joining Camille Keaton and Jamie Bernadette are Maria Olsen, Jim Tavare, Jonathan Peacy, Jeremy Ferdman, Holgie Forrester, Roy Allen, Kelci C Magel, Andrea Nelson and Alexandra Kenworthy.

Written and directed by Meir Zarchi and produced by Terry Zarchi and Jan O'Connell, "I SPIT ON YOUR GRAVE DEJA VU" is available for distribution and worldwide release in any and all media.

To this date the original 1978 "I SPIT ON YOUR GRAVE" continues to be the most sought after licensing titles throughout the world.

Synopsis : Following her rape, Jennifer Hills wrote a best-selling account of her ordeal and of the controversial trial in which she was accused of taking the law into her own hands and brutally killing her assailants. In the small town where the rape and revenge took place, the relatives of the four rapists she killed are furious that the court declared her not guilty and resolve to take justice into their own hands.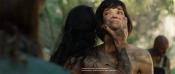 Source : Oh My Gore ! / Deja Vu LLC
- YOUR COMMENTS -
Be careful, every litigious comments will be deleted.

No comments.
Leave your comment