SINISTER
MEDIA
- The motion poster !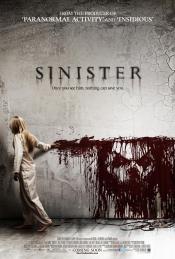 A motion poster of
Scott Derrickson
's
"SINISTER"
is now online.
The film starring
Ethan Hawke
,
Vincent D'Onofrio
,
James Ransone
,
Fred Dalton Thompson
,
Nicholas King
,
Clare Foley
,
Victoria Leigh
,
Juliet Rylance
and
Michael Hall D'Addario
and will open on October 5th.
Synopsis : Ethan Hawke plays a journalist who travels with his family around the country to investigate gruesome murders he turns into books. After he moves his family into a house where another family was murdered, the journo discovers found footage that unveils horrifying clues beyond what caused the original tragedy.
French Release : 2012-11-07 - US Release : 2012-09-21
Source : Summit Entertainment
No comments.