Filmography from : Naomie Harris
Actor :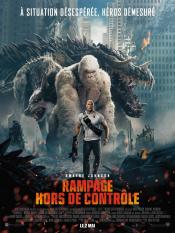 Rampage
,
Brad Peyton
, 2018
Primatologist Davis (Dwayne Johnson) shares an unshakable bond with George, the extraordinarily intelligent silverback gorilla who has been in his care since he was young. When a greed-fueled corporation's genetic experiment goes awry, George and other animals across the country are mutated into aggressive supercreatures who destroy everything in their path. In this adrenaline-filled ride, Davis tries to find an antidote, not only to halt a...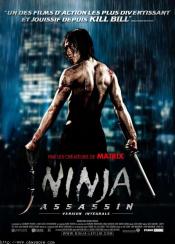 Ninja Assassin
,
James McTeigue
, 2009
Ninja Assassin follows Raizo (Rain), one of the deadliest assassins in the world. Taken from the streets as a child, he was transformed into a trained killer by the Ozunu Clan, a secret society whose very existence is considered a myth. But haunted by the merciless execution of his friend by the Clan, Raizo breaks free from them and vanishes. Now he waits, preparing to exact his revenge. In Berlin, Europol agent Mika Coretti (Naomie Harris)...
Pirates of the Caribbean: At World's End
,
Gore Verbinski
, 2007
...
Pirates of the Caribbean: Dead Man's Chest
,
Gore Verbinski
, 2006
...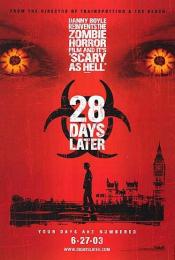 28 Days Later...
,
Danny Boyle
, 2002
Animal activists invade a laboratory with the intention of releasing chimpanzees that are undergoing experimentation, infected by a virus -a virus that causes rage. The naive activists ignore the pleas of a scientist to keep the cages locked, with disastrous results. Twenty-eight days later, our protagonist, Jim, wakes up from a coma, alone, in an abandoned hospital. He begins to seek out anyone else to find London is deserted, apparently...