Filmography from : Naoto Takenaka
Director :
Yamagata sukurîmu
,
Naoto Takenaka
, 2009
...
Actor :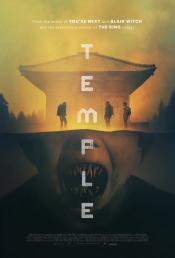 Temple
,
Michael Barrett
, 2017
Three American tourists follow a mysterious map deep into the jungles of Japan searching for an ancient temple. When spirits entrap them, their adventure quickly becomes a horrific nightmare....
009-1: The End of the Beginning
,
Koichi Sakamoto
(as Kôichi Sakamoto), 2013
Marking the 75th anniversary of his birth, Shotaro Ishinomori's classic spy heroine manga "009-1" has been adapted into a live-action motion picture for the first time ever. ...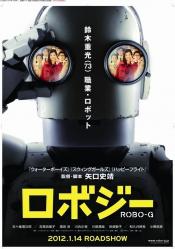 Robo Jî
,
Shinobu Yaguchi
, 2012
Three employees of the Kimura Electrical Company are due to present a new robot to an important robot exhibition in the coming days, but after an accident in which the robot is destroyed, to save their job and the company reputation, they decide to hire an actor to get inside the remains of the robot....
Karate-Robo Zaborgar
,
Noboru Iguchi
, 2011
...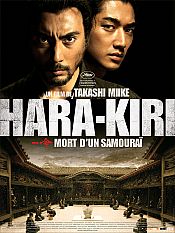 Hara-kiri : Mort d'un samouraï
,
Takashi Miike
, 2011
An tale of revenge, honor and disgrace, centering on a poverty-stricken samurai who discovers the fate of his ronin son-in-law, setting in motion a tense showdown of vengeance against the house of a feudal lord....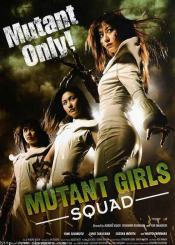 Sentô shôjo: Chi no tekkamen densetsu
,
Noboru Iguchi
,
Yoshihiro Nishimura
,
Tak Sakaguchi
, 2010
Rin is a seemingly normal Japanese high school girl, but on her sixteenth birthday, everything in her life changes when government special forces break into her home. After witnessing her mother's face blown into bits and her father's severed head falling into her birthday cake, Rin's dormant mutant abilities are awakened: her arm transforms into a sharp, knife-encrusted claw, and a moment later, she finds herself standing in a pool of...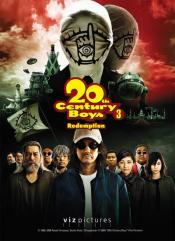 20-seiki shônen: Saishû-shô - Bokura no hata
,
Yukihiko Tsutsumi
, 2009
...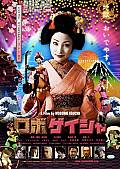 Robo-geisha
,
Noboru Iguchi
, 2009
...
Yamagata sukurîmu
,
Naoto Takenaka
, 2009
...
Tokyo!
,
Leos Carax
(segment 'Merde'),
Michel Gondry
(segment 'Interior Design'),
Bong Joon Ho
(segment 'Shaking Tokyo'), 2008
...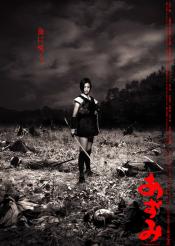 Azumi
,
Ryûhei Kitamura
, 2003
In Japan in times of war among clans, the master samurai Gessai raises ten orphans in the mountains, one of them the girl Azumi, and they become experts in martial arts. When they are teenagers, the master assigns them to a mortal test, and then the five survivors travel with him with the mission of killing three evil warlords of clans and keeping their nation united without plunging again into a bloody war....
La mélodie du malheur
,
Takashi Miike
, 2001
The Katakuri family has just opened their guest house in the mountains. Unfortunately their first guest commits suicide and in order to avoid trouble they decide to bury him in the backyard. Things get way more complicated when their second guest, a famous sumo wrestler, dies while having sex with his underage girlfriend and the grave behind the house starts to fill up more and more....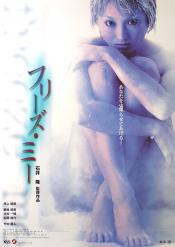 Furîzu mî
,
Takashi Ishii
, 2000
Chihiro is raped by three men and it is captured on video camera. She leaves her hometown and prepares to marry a colleague five years later, when one of the rapists arrives and says the others are on their way. He behaves like her long-lost lover and mistreats her again. Chihiro takes revenge, kills him and puts him in a freezer. The other rapists are awaiting a similar fate... ...
Gemini
,
Shin'ya Tsukamoto
, 1999
Yukio is living a charmed life: he is a respected young doctor with a successful practice and a beautiful wife. His only problem is that his wife is suffering from amnesia, and her past is unknown. Things begin to fall apart, however, when both his parents die suddenly, killed by a mysterious stranger with Yukio's face. Only when Yukio confronts this stranger will the mystery of his identity, and his wife's past, be revealed. ...
Tokyo Fist
,
Shin'ya Tsukamoto
, 1995
...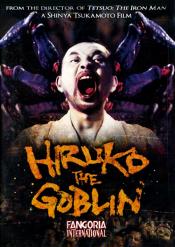 Hiruko the Goblin
,
Shin'ya Tsukamoto
, 1991
A school was built on one of the Gates of Hell, behind which hordes of demons await the moment they will be free to roam the Earth. Hiruko is a goblin sent to Earth on a reconnaissance mission. He beheads students in order to assemble their heads on the demons' spider-like bodies. Hieda, an archaeology professor, and Masao, a haunted student, investigate the gory deaths and eventually battle Hiruko....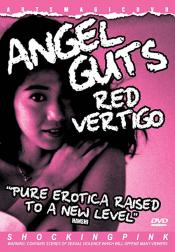 Tenshi no harawata: Akai memai
,
Takashi Ishii
, 1988
...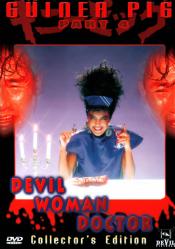 Ginî piggu 4: Pîtâ no akuma no joi-san
,
Hajime Tabe
, 1986
A mad doctor displays a selection of her more gruesome case studies. Starting with one family whose heads explode if they get angry and a woman whose heart explodes if she's surprised, the doctor then presents us with a man whose right half wants to kill his left. Other subjects put on display are the effects of going to a sauna if you're a man who sweats blood, the possibilities of romance between woman and zombie, and a game of one- upmanship...