SINISTER
REVIEWS
(Scott Derrickson)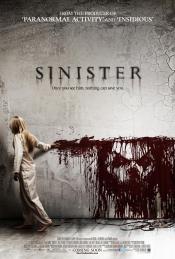 Click here to read our french
"SINISTER" movie review
, directed by
Scott Derrickson
with
Ethan Hawke
,
Juliet Rylance
,
James Ransone
starring.
Synopsis : Ethan Hawke plays a journalist who travels with his family around the country to investigate gruesome murders he turns into books. After he moves his family into a house where another family was murdered, the journo discovers found footage that unveils horrifying clues beyond what caused the original tragedy.
French Release : 2012-11-07 - US Release : 2012-09-21
Source : Oh My Gore !
No comments.