Filmography from : Richard Riehle
Actor :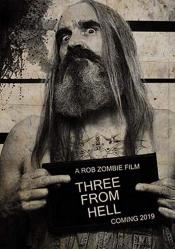 3 from Hell
,
Rob Zombie
, 2019
...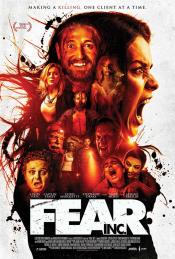 Fear, Inc.
,
Vincent Masciale
, 2016
Fear, Inc. follows a company of degenerates who can be hired for a premium to bring your greatest fears to life. But when horror junkie Joe Foster's customized scare seemingly begins, he and his friends must decide if this company is there to scare them or make them pawns in their own sick game....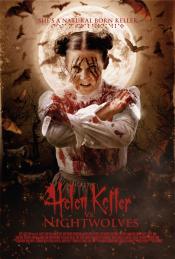 Helen Keller vs. Nightwolves
,
Ross Patterson
, 2015
Helen Keller vs Nightwolves tells the shocking story of how a group Nightwolves terrorized a tiny village taking people's hearing and eye sight… and the one woman who fought back...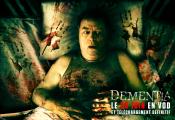 Dementia
,
Mike Testin
, 2015
After being diagnosed with Dementia, an elderly war veteran is forced by his estranged family to hire a live-in nurse, only to find she harbors a sinister secret....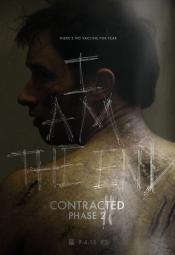 Contracted: Phase II
,
Josh Forbes
, 2015
Phase II follows the story of Samantha as she suffers from a mysterious and degenerative disease. Picking up directly where the previous film left off, Phase II follows Riley, one of the last people to come in contact with Samantha, as he scrambles to track down those responsible for the outbreak before the highly contagious disease not only consumes his body, but the world as we know it...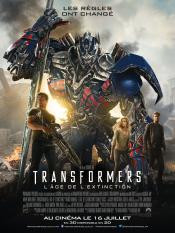 Transformers: L'âge de l'extinction
,
Michael Bay
, 2014
A mechanic and his daughter make a discovery that brings down Autobots and Decepticons - and a paranoid government official - on them....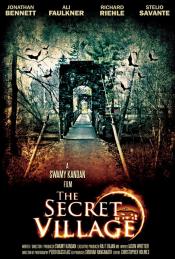 The Secret Village
,
Swamy M Kandan
(as Swamy Kandan), 2013
'The Secret Village' is a psychological thriller wherein two strangers rent a house together in a small village to research ergot poisoning and the mysterious outbreak of mass hysteria. Rachel is a beautiful journalist researching for an article she hopes will be sensational. Greg is an unsuccessful screenwriter who recently broke up with his girlfriend. The locals are unwilling to talk to outsiders. Ergot poisoning has affected this small...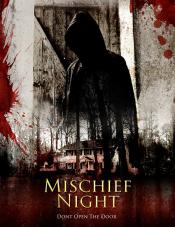 Halloween Night
,
Richard Schenkman
, 2013
Young Emily Walton, who has suffered from psychosomatic blindness ever since the car accident that took her mother's life, must summon every instinct at her disposal to protect herself and her loved ones from a mysterious intruder....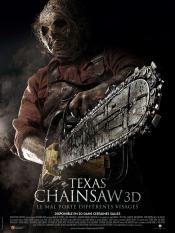 Texas Chainsaw 3D
,
John Luessenhop
, 2013
After the first massacre in 1974, the townspeople suspected that the Sawyer family were responsible. A vigilante mob of enraged locals surrounded the Sawyer house, burning it to the ground and killing every last member of the family. Decades later a young woman named Heather learns that she has inherited a Texas estate from her grandmother. she decides to bring her friends along on the road trip to invesitgate her inheritance. On arrival she...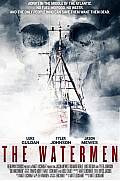 The Watermen
,
Matt L Lockhart
, 2012
When a group of young, rich friends led by the dynamic Trailor (Jason Mewes) set out for a deep sea fishing trip aboard a million-dollar dreamboat, an electrical fire rocks the ship, destroying their electrical system and engine, leaving them marooned with no communications in the deep Atlantic. Little did they know that their actions disturbed the native folk who despise outsiders. These watermen are the anomalous sea clan locally known as...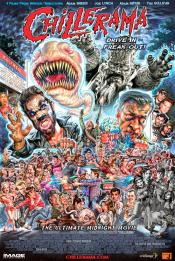 Chillerama
,
Adam Green
(segment 'The Diary Of Anne Frankenstein'),
Joe Lynch
(segment 'Zom-B-Movie'),
Bear McCreary
(segment 'I Don't Want to Die a Virgin'),
Adam Rifkin
(segment 'Wadzilla'),
Tim Sullivan
(segment 'I was a Teenage Werebear'), 2011
It's the closing night at the last drive-in theater in America and Cecil B. Kaufman has planned the ultimate marathon of lost film prints to unleash upon his faithful cinephile patrons. Four films so rare that they have never been exhibited publicly on American soil until this very night! With titles like Wadzilla, I Was A Teenage Werebear, The Diary of Anne Frankenstein, and Zom-B-Movie, Chillerama not only celebrates the golden age of drive-in...
Miss Nobody
,
Abram Cox
(as Tim Cox), 2010
...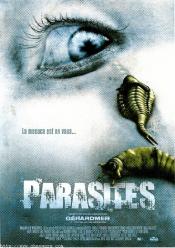 Parasites
,
Gabriel Cowan
, 2010
In 1989, a breakthrough in advanced parasitic research on Cuttyhunk Island, gave scientists a jump in human evolution. Initial tests proved promising as subjects were experiencing heightened physical and mental strength and awareness. But, something in the experiment went horribly wrong and the island mysteriously lost three quarters of its population. Jamie Akerman fled the outbreak, which took her mothers life, twenty years ago. She now...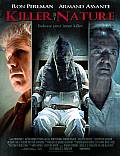 Killer by Nature
,
Douglas S Younglove
, 2010
Ritualistic murders, which one lived only in his nightmares, have now begun occurring in Owen Whitemore's reality. The stylized killings bear the unmistakable signature of infamous serial killer--and current deathrow inmate--Dr. Eugene Branch (Armand Assante, "American Gangster"), thrusting young Owen on an unlikely collision course with the volatile monster. Enter Dr. Jonas Julian (Ron Perlman, "Hellboy," "Season of the Witch," "Conan"),...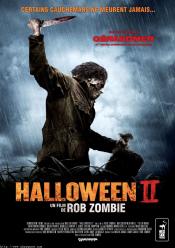 Halloween II
,
Rob Zombie
, 2009
Haddonfield, Illinois. While Laurie Strode is brought to hospital in shock after her recent encounter with her brother, Michael Myers continues to stalk her. Wilder and more terrifying as ever, his murderous rampage is only beginning......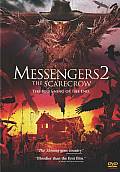 Messengers 2: The Scarecrow
,
Martin Barnewitz
, 2009
This prequel goes back to the farm from the first film to finally learn the story of John Rollins – the simple North Dakota farmer, struggling to save his farm and hold his family together. When he places a mysterious scarecrow in his field his luck changes for the better… but it may be at the cost of his sanity....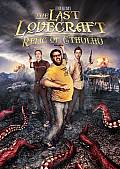 The Last Lovecraft: Relic of Cthulhu
,
Henry Saine
, 2009
Jeff, a down on his luck office worker, finds out he is the last living relative of horror novelist H.P. Lovecraft. What he doesn't know is that Lovecraft's monsters are real and will soon threaten the very existence of mankind. Jeff and his best friend, Charlie, are forced to embark on a perilous adventure; and they enlist the help of high school acquaintance, Paul, a self-proclaimed Lovecraft specialist. Together the three unlikely heroes must...
Red
,
Trygve Allister Diesen
,
Lucky McKee
, 2008
...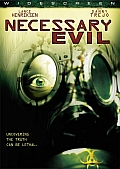 Necessary Evil
,
Peter J Eaton
, 2008
Deborah Fielding, seeker of the truth, will stop at nothing to uncover the layers of corruption that lie deep within the walls of Edgewater Psychiatric Institute, even if the cost is her life. In a series of twisted events, this budding investigative journalist unlocks a Pandora's Box of deceit. As she confronts uncertainties, authorities and demons from her past, she realizes they have been dwelling closer than she thought. She finds that her...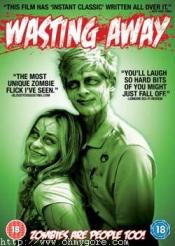 Wasting Away
,
Matthew Kohnen
, 2007
Four friends find themselves transformed into zombies after consuming a strange, scientifically-produced toxin (mixed with ice cream no less!). However, instead of marauding around, randomly tearing people apart, they attempt to find out how and why this all happened…...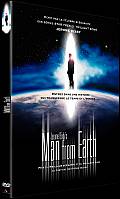 The Man from Earth
,
Richard Schenkman
, 2007
An impromptu goodbye party for Professor John Oldman becomes a mysterious interrogation after the retiring scholar reveals to his colleagues he is an immortal who has walked the earth for 14,000 years....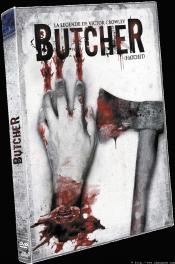 Butcher: la légende de Victor Crowley
,
Adam Green
, 2006
A motley crew of tourists embark on a boat ride of the haunted Louisiana bayous where they learn the terrifying tale of local legend "Victor Crowley"; a horribly disfigured man who was tragically and accidentally killed with a hatchet by the hands of his own father. But when the boat sinks and the ghost story turns out to be real, the group tries desperately to escape the swamp with their lives...and all of their pieces....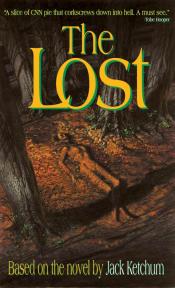 The Lost
,
Chris Sivertson
, 2006
...
Las Vegas parano
,
Terry Gilliam
, 1998
...
L'Arme fatale 4
,
Richard Donner
, 1998
...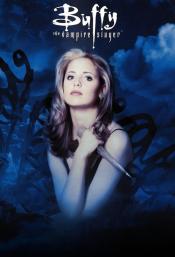 Buffy contre les vampires
,
Joss Whedon
(21 episodes, 1997-2003),
James A Contner
(20 episodes, 1998-2003),
David Solomon
(19 episodes, 1997-2003),
David Grossman
(13 episodes, 1999-2003),
Michael Gershman
(10 episodes, 1998-2003),
Bruce Seth Green
(8 episodes, 1997-1998),
Nick Marck
(7 episodes, 1999-2002),
James Whitmore Jr
(5 episodes, 1998-1999),
David Greenwalt
(4 episodes, 1997-1998),
David Semel
(4 episodes, 1997-1998),
Michael Lange
(4 episodes, 1998-1999),
Douglas Petrie
(3 episodes, 2001-2003),
John T Kretchmer
(2 episodes, 1997),
Ellen S Pressman
(2 episodes, 1997),
Daniel Attias
(2 episodes, 2000-2001),
Marti Noxon
(2 episodes, 2000-2001),
David Fury
(2 episodes, 2002-2003),
Rick Rosenthal
(2 episodes, 2002),
Marita Grabiak
(2 episodes, 2003),
Reza Badiyi
(1 episode, 1997),
Scott Brazil
(1 episode, 1997),
Stephen Cragg
(1 episode, 1997),
Stephen L Posey
(1 episode, 1997),
Charles Martin Smith
(1 episode, 1997),
Deran Sarafian
(1 episode, 1998),
Tucker Gates
(1 episode, 1999),
Regis Kimble
(1 episode, 1999),
Christopher Hibler
(1 episode, 2001),
Turi Meyer
(1 episode, 2001),
Alan J Levi
(1 episode, 2002),
Bill Norton
(1 episode, 2002),
Michael Grossman
(1 episode, 2003), 1997
"In every generation there is a chosen one... she alone will stand against the vampires, the demons and the forces of darkness. She is the slayer." Buffy Summers knows this tale by heart, and no matter how hard she tries to be just a "normal girl", she can not escape from her destiny... Thankfully, she is not alone in her quest to save the world, as she has the help of her friends, the hilarious (and surprisingly quite effective) evil-fighting...
Star Trek: La nouvelle génération
,
Cliff Bole
(25 episodes, 1987-1994),
Les Landau
(21 episodes, 1987-1994),
Winrich Kolbe
(16 episodes, 1988-1994),
Rob Bowman
(13 episodes, 1987-1990),
Robert Scheerer
(11 episodes, 1989-1993),
Robert Wiemer
(8 episodes, 1989-1994),
Jonathan Frakes
(8 episodes, 1990-1994),
Gabrielle Beaumont
(7 episodes, 1989-1994),
Alexander Singer
(6 episodes, 1992-1994),
Corey Allen
(5 episodes, 1987-1994),
Paul Lynch
(5 episodes, 1987-1992),
Patrick Stewart
(5 episodes, 1991-1994),
Joseph L Scanlan
(4 episodes, 1988-1989),
David Carson
(4 episodes, 1989-1992),
Chip Chalmers
(4 episodes, 1990-1992),
James L Conway
(3 episodes, 1987-1993),
Robert Becker
(2 episodes, 1988),
Timothy Bond
(2 episodes, 1989-1990),
Tom Benko
(2 episodes, 1990-1991),
Robert Legato
(2 episodes, 1990-1991),
David Livingston
(2 episodes, 1991-1992),
Peter Lauritson
(2 episodes, 1992-1993),
Robert Lederman
(2 episodes, 1992-1993),
Adam Nimoy
(2 episodes, 1992-1993),
LeVar Burton
(2 episodes, 1993-1994),
Richard A Colla
(1 episode, 1987),
Richard Compton
(1 episode, 1987),
Russ Mayberry
(1 episode, 1987),
Kim Manners
(1 episode, 1988),
Win Phelps
(1 episode, 1988),
Michael Ray Rhodes
(1 episode, 1988),
Michael Vejar
(1 episode, 1988),
Robert Iscove
(1 episode, 1989),
Larry Shaw
(1 episode, 1989),
Marvin V Rush
(1 episode, 1991),
Dan Curry
(1 episode, 1993),
Gates McFadden
(1 episode, 1994),
Jonathan West
(1 episode, 1994), 1987
...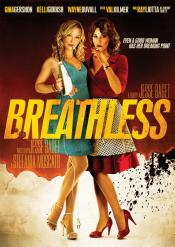 Breathless
,
Jesse Baget
, 0
...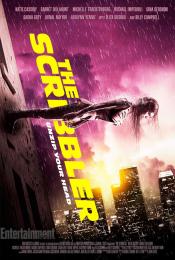 The Scribbler
,
John Suits
, 0
THE SCRIBBLER, based on the graphic novel, concerns Suki (Cassidy), a young woman confronting her destructive mental illness using "The Siamese Burn", an experimental machine designed to eliminate multiple personalities. The closer Suki comes to being "cured", she's haunted by a thought… what if the last unwanted identity turns out to be her?...