Filmography from : Sam Neill
Actor :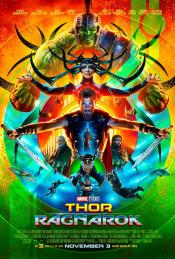 Thor: Ragnarok
,
Taika Waititi
, 2017
Privé de son puissant marteau, Thor est retenu prisonnier sur une lointaine planète aux confins de l'univers. Pour sauver Asgard, il va devoir lutter contre le temps afin d'empêcher l'impitoyable Hela d'accomplir le Ragnarök – la destruction de son monde et la fin de la civilisation asgardienne. Mais pour y parvenir, il va d'abord devoir mener un combat titanesque de gladiateurs contre celui qui était autrefois son allié au...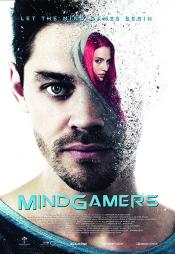 MindGamers
,
Andrew Goth
, 2015
A group of brilliant young students discover the greatest scientific breakthrough of all time: a wireless neural network, connected via a quantum computer, capable of linking the minds of each and every one of us. They realise that quantum theory can be used to transfer motor-skills from one brain to another, a first shareware for human motor-skills. They freely spread this technology, believing it to be a first step towards a new equality and...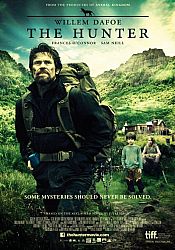 Le Chasseur
,
Daniel Nettheim
, 2011
Martin, a mercenary, is sent from Europe by an mysterious biotech company to the Tasmanian wilderness on a hunt for the last Tasmanian tiger. ...
Happy Town
,
Gary Fleder
(2 episodes, 2010),
Darnell Martin
(2 episodes, 2010),
Mick Garris
(1 episode, 2010),
John Polson
(1 episode, 2010),
Bobby Roth
(1 episode, 2010),
Ron Underwood
(1 episode, 2010), 2010
A deputy sheriff is confronted with the unsolved mystery of a half-dozen child kidnappings over the past decade in a small town in Minnesota. ...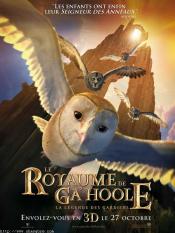 Le royaume de Ga'Hoole - La légende des gardiens
,
Zack Snyder
, 2010
Soren, a young barn owl, is kidnapped by owls of St. Aggie's, ostensibly an orphanage, where owlets are brainwashed into becoming soldiers. He and his new friends escape to the island of Ga'Hoole, to assist its noble, wise owls who fight the army being created by the wicked rulers of St. Aggie's. The film is based on the first three books in the series....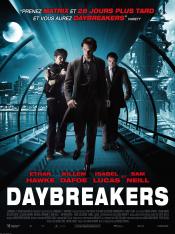 Daybreakers
,
Michael Spierig
(as The Spierig Brothers),
Peter Spierig
(as The Spierig Brothers), 2009
The year is 2019. A mysterious plague has swept over the earth, transforming the majority of the world's population into vampires. Humans are now an endangered, second-class species – forced into hiding as they are hunted and farmed for vampire consumption to the brink of extinction. It's all up to Edward Dalton, a vampire researcher who refuses to feed on human blood, to perfect a blood substitute that might sustain vampires and spare the...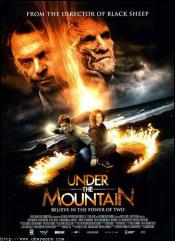 Le Secret des 7 volcans
,
Jonathan King
, 2009
When teenage twins Rachel and Theo investigate the creepy old house next door, they discover the Wilberforces - shape-shifting creatures that lurk beneath Auckland's ring of extinct volcanoes. Guided by the mysterious Mr. Jones and with the help of their older cousin, Ricky, the twins must rekindle the unique powers they once shared if they are to destroy this ancient evil - before it destroys them....
Jurassic Park III
,
Joe Johnston
, 2001
...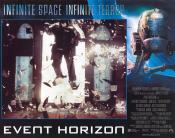 Event Horizon : Le Vaisseau de l'au-delà
,
Paul WS Anderson
(as Paul Anderson), 1997
...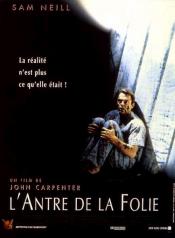 L'antre de la folie
,
John Carpenter
, 1994
...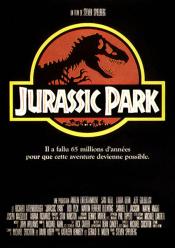 Jurassic Park
,
Steven Spielberg
, 1993
Huge advancements in scientific technology have enabled a mogul to create an island full of living dinosaurs. John Hammond has invited four individuals, along with his two grandchildren, to join him at Jurassic Park. But will everything go to plan? Especially when one of the parks' own workers attempts to steal the dinosaur embryos, and has to shut down critical security systems in the process. It's now a race for survival with dangerous...
Les aventures d'un homme invisible
,
John Carpenter
, 1992
Nick Halloway is accidentally made invisible during an accident. When Jenkins finds out about Nick, he set out to recruit him into the world of espionage, seeing the potential for an invisible CIA agent. When Alice Monroe falls in love with Nick, they are forced to flee the attentions of Jenkins. Nick also has the problem of living invisibly whilst trying to find a cure....
La malédiction finale
,
Graham Baker
, 1981
...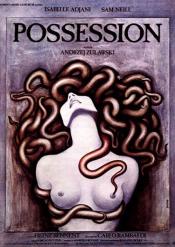 Possession
,
Andrzej Zulawski
, 1981
During a secretive business trip away, Mark learns that his wife Anna is growing restless in what he believed was their happy marriage. Upon his return home, he learns from her that she wants a divorce. They both go through a series of different emotions related to their situation, Mark's which is generally obsessive about learning why Anna, who he still loves, wants the divorce, and Anna's which is generally increasingly histrionic in getting...