Filmography from : Shawn Yue
Actor :
Tor dei gui mou yan 
,
Nick Cheung
, 2015
Nick Cheung plays a streetwise exorcist who becomes an overnight sensation when his extraordinary exorcisms are recorded and go viral on the internet. However, this attracts not only the ... ...
Che sau 
,
Soi Cheang
(as Pou-Soi Cheang), 2012
A rookie cop takes on a veteran escape driver in a death defying final showdown on the motorway....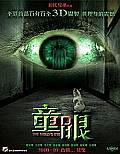 Tung ngaan 
,
Danny Pang
,
Oxide Chun Pang
, 2010
Stranded in Thailand by the political uprising and airport closure, Rainie and her friends were unable to return home. Reluctantly, they decide to stay in an aged and shabby hotel. Among them is Rainie's almost-breakup boyfriend, Lok, Ling and her brother, Rex, and Ciwi with her beloved boyfriend, Hei. The moment they check into the hotel, they come across three weird children and a puppy that seems slightly odd. As strange and sinister things...
Shamo 
,
Soi Cheang
, 2007
Based on the Japanese Manga about Ryo Narushima (Shawn Yue), a talented, college-bound student who murders both of his parents in cold blood. He is sent to a reformatory where he trains in karate under Kenji Kurokawa (Francis Ng), a man imprisoned after trying to assassinate the Japanese Prime Minister. Two years after his conviction, Ryo is released and begins a new life as an ultra-violent professional fighter....
Lung Fu Moon
,
Wilson Yip
(as Yip Wai Shun), 2006
Super action star Donnie Yen (Iron Monkey, Seven Swords) teams up with his Kill Zone/SPL director Wilson Yip again for this live action adaptation of Tony Wong's long-running and staggeringly popular comic book series! Dragon (Yen) used to belong to the righteous martial arts school Dragon Tiger Gate. A fallout with his master (Yuen Wah from Kung Fu Hustle) led to Dragon being kicked out of the school and leaving his younger brother Tiger...
Mou gaan dou II
,
Wai-Keung Lau
(as Andrew Lau),
Alan Mak
, 2003
In the prequel of Infernal Affairs. Chan Wing Yan has been expelled from police academy in cause of his relatives to the triad. Now SP Wong give him a chance to undercover the triad family controlled by his half brother Hau. Besides of Ming. He has been ordered to killed Hau father and infiltrated the police department. The story get complicated when Wong's related to Hau father's dead. The avenge is begin when Mary. Sam's wife is the hit order....
Mou gaan dou III: Jung gik mou gaan
,
Wai-Keung Lau
(as Andrew Lau),
Alan Mak
, 2003
In 1991. Yeung Kam Wing (Leon Lai) and Chan Wing Yan (Tony Leung) are both police school trainers. Chan was better than Yeung but because of violation of the rules, Chan was being expelled and Yeung graduated with the first in class. Yeung was employed and work in a different department from Lau's (Andy Lau). 12 years later, Yeung met his Chinese inspector buddy, Shen Chen (chen Dao Ming), both of them work under Police, sent to Sam (Tsang Chi...
Mou gaan dou
,
Wai-Keung Lau
(as Andrew Lau),
Alan Mak
, 2002
Shawn Yue plays a young police officer who has been sent undercover as a mole in the local mafia. Edison Chen plays a young mafia member who is infiltrating the police force. Years later, their older counterparts, Tony Leung and Andy Lau respectively, race against time to expose the mole within their midsts and destroy him. Written by Aya The setting is the never-ending war between the police and the Triads of Hong Kong. Chan is a cop who's...