Filmography from : Suet Lam
Actor :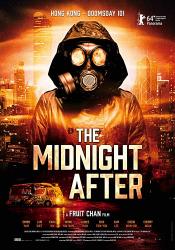 Na yeh ling san, ngoh choh seung liu Wong Gok hoi mong Dai Bou dik hung Van
,
Fruit Chan
, 2014
A night like any other in the streets of Hong Kong: in the midst of the tangle of night-owls, cars and vendors, a group of passengers climb aboard a minibus that is to take them from Mongkok to Tai Po. The group is as diverse as the city: there's a young man on drugs, an arguing couple, a woman with prayer beads and a girl who has just fallen in love, and behind the wheel sits the chatty driver. As the bus emerges from a tunnel, everything is...
Maang taam
,
Johnnie To
, 2013
A cop is forced into early retirement due to retinal damage. But after witnessing a bank robbery along with a female inspector - who believes he has acute senses - they team up in hope to solve the case....

Zui xiong
,
Danny Pang
, 2012
...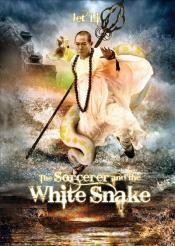 Bai she chuan shuo
,
Siu-Tung Ching
(as Tony Ching), 2011
Action director Ching Siu-Tung helms this fantasy film based on an old Chinese legend about an herbalist who falls in love with a thousand-year-old White Snake disguised as a woman. Jet Li stars as a sorcerer who discovers her true identity and battles to save the man's soul....
Ngok toi
,
Dennis Law
, 2010
...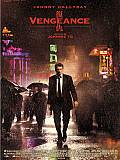 Fuk sau
,
Johnnie To
, 2009
A French chef swears revenge after a violent attack on his daughter's family in Hong Kong, during which her husband and her two children are murdered. To help him find the killers, he hires three local hit-men working for the mafia....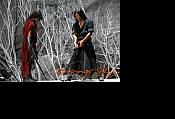 Fung wan II
,
Danny Pang
,
Oxide Chun Pang
, 2009
...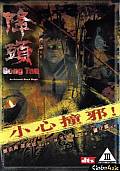 Gong tau
,
Herman Yau
, 2007
...
San taam
,
Johnnie To
,
Ka-Fai Wai
(as Wai Ka Fai), 2007
...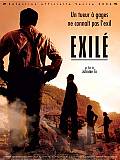 Fong juk
,
Johnnie To
, 2006
...
Gau ngao gau
,
Soi Cheang
, 2006
Pang, un sauvage tueur cambodgien, est expédié à Hong Kong pour assassiner la femme d'un juge. Il tue froidement celle-ci, mais il est rapidement rejoint par une équipe de policiers. L'un d'eux est un vétéran cherchant à discipliner son jeune collègue, fils d'un héros défunt des forces de l'ordre. Pang assassine froidement l'ancien et s'enfuit, provoquant un désir de vengeance du jeune officier qui utilisera les méthodes les plus...
Gwai muk
,
Soi Cheang
(as Pou-Soi Cheang), 2005
...
Kung fu
,
Stephen Chow
, 2004
Set in Canton, China in the 1940s, the story revolves in a town ruled by the Axe Gang, Sing who desperately wants to become a member. He stumbles into a slum ruled by eccentric landlords who turns out to be the greatest kung-fu masters in disguise. Sing's actions eventually cause the Axe Gang and the slumlords to engage in an explosive kung-fu battle. Only one side will win and only one hero will emerge as the greatest kung-fu master of all....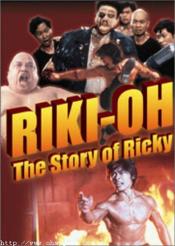 Lik wong
,
Ngai Choi Lam
(as Simon Nam), 1991
When mild-mannered Ricky takes revenge on the drug pushing thugs who killed his girlfriend, he is sentenced to a maximum security prison. Within these walls lies a penitentiary like no other, run by a host of evil characters. A sadistic warden, his sniveling assistant, and the powerful Gang of Four all control the inmates through terror and brutal death! ...