Filmography from : Tim J Smith
Actor :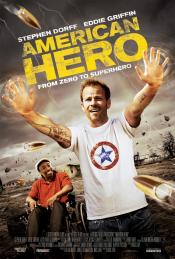 American Hero
,
Nick Love
, 2015
Melvin, a reluctant Superhero, lives only for crime, women and drugs - until he realises that the only way he will ever get to see his estranged son is to go straight and fulfil his potential as a crime fighter....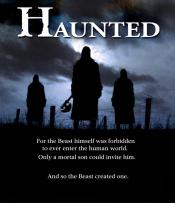 Haunted
,
Victor Salva
, 2014
The film tells the chilling story of Nick Di Santo , who is tormented by his ability to touch someone and see exactly how they will die. On his 23rd birthday Nick is summoned by his mother (Leslie-Anne Down) to the asylum where she has been institutionalized since his childhood. Hoping that her request to see him is a sign of improvement, Nick is stunned by her revelation that the father he thought was dead is really alive. He is alive and may...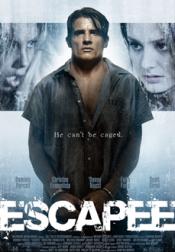 Escape
,
Campion Murphy
, 2011
While on a class observation trip at a local mental hospital, young psychology major Abby Jones has a chilling encounter with high-risk patient Harmon Porter. She returns home for an evening of normal study with her two roommates unaware of the darkness she's awakened within him. Later that evening a storm moves in while Harmon escapes, leaving a trail of death as he makes his way toward an unsuspecting Abby. Meanwhile Abby and her...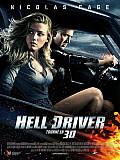 Hell Driver
,
Patrick Lussier
, 2011
In the newest 3D action-adventure from the director of MY BLOODY VALENTINE, DRIVE ANGRY stars Nicolas Cage as Milton, a hardened felon who has broken out of hell for one last chance at redemption. Intent on stopping a vicious cult who murdered his daughter, he has three days to stop them before they sacrifice her baby beneath a full moon. He's joined by Piper (Amber Heard) – a young, sexy waitress who liberates her ex-boyfriend's cherry-red...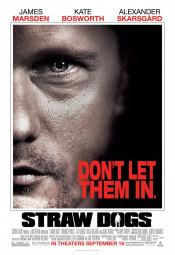 Chiens de paille
,
Rod Lurie
, 2011
...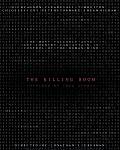 The Killing Room
,
Jonathan Liebesman
, 2009
...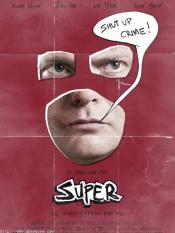 Super
,
James Gunn
, 0
After his wife falls under the influence of a drug dealer, an everyday guy transforms himself into Crimson Bolt, a superhero with the best intentions, though he lacks for heroic skills. ...