Filmography from : Umberto Raho
Actor :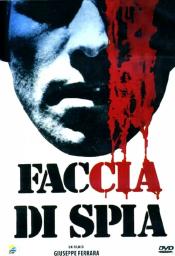 Faccia di spia
,
Giuseppe Ferrara
, 1975
...
Diario segreto da un carcere femminile
,
Rino Di Silvestro
, 1973
A Mafioso's daughter goes undercover in a women's prison to clear her father's name. Stripped of all human dignity, the inmates submit to terrible tortures and sell their souls for a few hours of lesbian lust. A legendary Italian WIP featuring the super-sexy Anita Strindberg (The Eroticist) and the lovely Jenny Tamburi (Frankenstein: Italian Style)....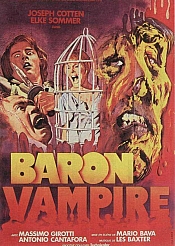 Gli orrori del castello di Norimberga
,
Mario Bava
, 1972
A young man, Peter, returns to Austria in search of his heritage. There he visits the castle of an ancestor, a sadistic Baron who was cursed to a violent death by a witch whom the Baron had burned at the stake. Peter reads aloud the incantation that causes Baron Blood to return and continue his murderous tortures....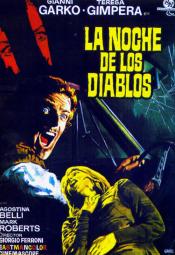 La notte dei diavoli
,
Giorgio Ferroni
, 1972
The patriarch of a wealthy family fears that he will show up one day in vampire form. Should this happen, he warns his family not to let him back in his house, no matter how much he begs them....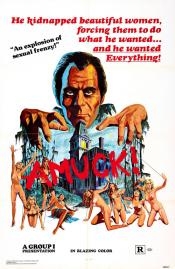 Alla ricerca del piacere
,
Silvio Amadio
, 1972
Greta Franklin, a beautiful American blonde, arrives on an island near Venice and rings the door-bell of Richard Stuart, a famous novelist who lives in a beautiful house with his wife Elonora. She manages to be hired as Richard's new secretary, the former one having disappeared without a trace. What Richard and Eleonora do not know - yet- is that Greta has a secret motive for taking the job: not only did she know Sally, her predecessor, but she...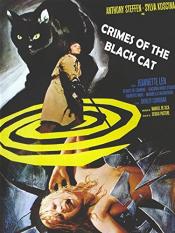 Sette scialli di seta gialla
,
Sergio Pastore
, 1972
A mysterious killer is murdering fashion models by using a black cat whose claws are dipped in curare. A composer, whose girlfriend was the first one to be killed, overhears a conversation by someone he believes may be the killer, but there's one complication--the composer is blind and couldn't see the suspected murderer. ...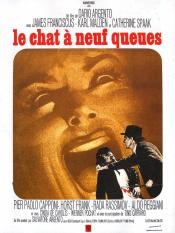 Il gatto a nove code
,
Dario Argento
, 1971
A newspaper reporter and a retired, blind journalist try to solve a series of killings connected to a pharmaceutical company's experimental, top-secret research projects and in so doing, both become targets of the killer. ...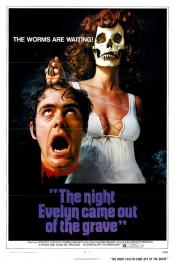 La notte che Evelyn uscì dalla tomba
,
Emilio Miraglia
(as Emilio P Miraglia), 1971
A wealthy English lord is suffering a mental breakdown following the death of his red-headed wife, Evelyn, whom he feared was cheating on him. He tours local bars and dives, scouring for lovely red-heads willing to come back to his decaying castle in the country, where he seduces them, then tortures and kills them. His friend the doctor talks him into marrying again to help heal his slowly-rotting mind, which he does--but are the doctor's orders...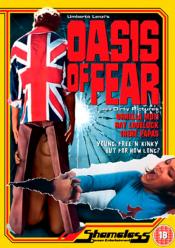 Un posto ideale per uccidere
,
Umberto Lenzi
, 1971
Danish student Ingrid (Ornella Muti) and her English boyfriend Dick (Ray Lovelock) decide to sell pornography illegally in Italy, and at the beginning, they make a lot of money and spend a great holiday time there. Then they are arrested by the police, and their rebellious attitude (especially if you remember, this was 1970) doesn't help much. They end up on the street without a Lira in their pockets, and when a rich lady (Irene Papas) offers...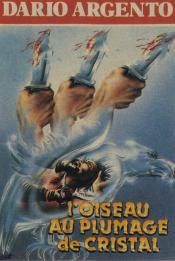 L'uccello dalle piume di cristallo
,
Dario Argento
, 1970
In Italy, the American writer Sam Dalmas witnesses an attempt of murder of the owner of an art gallery, Monica Ranieri, a couple of days before returning home. Inspector Morosini, who is in charge of investigating the three previous murderers of the serial-killer, asks for help to Dalmas and takes his passport. Dalmas decides to stay with his girlfriend Julia and to help the police in the investigation. The killer threatens Dalmas and Julia by...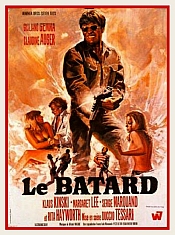 I bastardi
,
Duccio Tessari
, 1968
Jason and Adam are brothers who specialize in jewel heists. Jason is betrayed by Adam, who steals his girlfriend, and has him beaten and left for dead. A female doctor nurses him back to health, and he sets about planning his revenge....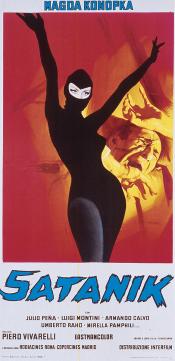 Satanik
,
Piero Vivarelli
, 1968
A withered old hag turns into a beautiful young woman after drinking a youth formula....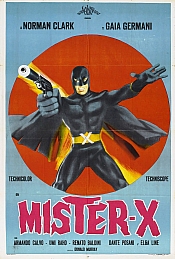 Mister X
,
Piero Vivarelli
(as Donald Murray), 1967
...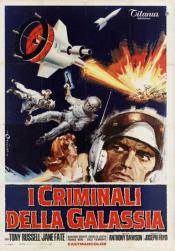 I criminali della galassia
,
Antonio Margheriti
(as Anthony Dawson), 1966
A deranged scientist is using his employer's top-secret bio-laboratory to engage in clandestine eugenics experiments. When he starts kidnapping leading citizens for use in his twisted tests, it's up to rogue cop Mike Halstead to come to the rescue of all and sundry, including his lady friend Connie, who is also being held captive by the madman. ...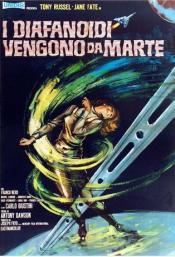 I diafanoidi vengono da Marte
,
Antonio Margheriti
(as Anthony M Dawson), 1966
In the 21st century, aliens (weird, green, lights which sometimes manifest themselves as large clouds of smoke) invade the solar system. Using Mars as their base, they steal all of Earth's space stations then brainwash or kill the crews. Next stop: Earth, unless Tony Russel and his crew can stop them. ...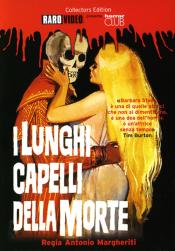 I lunghi capelli della morte
,
Antonio Margheriti
(as Anthony Dawson), 1965
In a 15th-century feudal village, a woman is accused of witchcraft and put to death. Her beautiful older daughter knows the real reason for the execution lies in the lord's sexual desire for her mother. After confronting the lord on the matter, she, too, is killed. A much younger daughter is spared and taken in by her mother's killers. Once she is of age, as a horrible, deadly plague sweeps the land, she marries the lord's worthless son. Then,...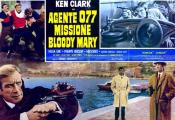 Agente 077 missione Bloody Mary
,
Sergio Grieco
(as Terence Hathaway), 1965
...
Estambul 65
,
Antonio Isasi-Isasmendi
(as Antonio Isasi), 1965
...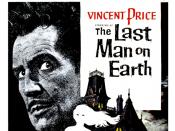 The Last Man on Earth
,
Ubaldo Ragona
(as Ubaldo B Ragona) (Italian prints),
Sidney Salkow
(US prints), 1964
...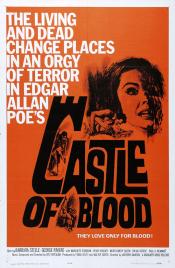 Danza macabra
,
Antonio Margheriti
(as Anthony Dawson),
Sergio Corbucci
(uncredited), 1964
A writer accepts a bet that he cannot spend the night alone in a haunted castle on All Soul's Eve. Once night falls at the castle, several who had been murdered therein return to life, reliving their deaths and seeking to kill the writer for his blood in a vain attempt to stay alive beyond that one night. Barbara Steele, as one of the living dead, tries to aid his escape from the castle....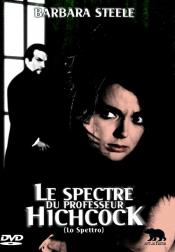 Lo spettro
,
Riccardo Freda
(as Robert Hampton), 1963
A woman and her lover murder her husband, a doctor. Soon, however, strange things start happening, and they wonder if they really killed him, or if he is coming back from the dead to haunt them. ...