Filmography from : Asami
Writer :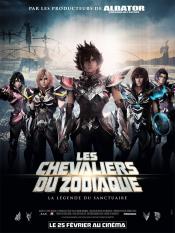 Les Chevaliers du Zodiaque : La Légende du Sanctuaire
,
Kei'ichi Sato
, 2014
Warriors called "Saints" are the champions of hope who have always appeared since the Age of Myth whenever evil threatens the world. In this present day story, many years since the long fought "Holy War" we find Saori Kido, a girl troubled by her mysterious powers. She is saved by a boy, Seiya "Bronze Saint" from a sudden attack by an assassin, through the accident Saori realizes her destiny and mission and decides to go to "Sanctuary" with...
Les chevaliers du zodiaque
,
Kazuhito Kikuchi
(114 episodes, 1986-1989),
Kôzô Morishita
(114 episodes, 1986-1989),
Susumu Ishizaki
(13 episodes, 1986-1988),
Shigeyasu Yamauchi
(12 episodes, 1986-1988),
Katsumi Minokuchi
(9 episodes, 1987-1988),
Masayuki Akehi
(9 episodes, 1987),
Hiromichi Matano
(8 episodes, 1988),
Tomoharu Katsumata
(6 episodes, 1986-1987),
Masahiro Hosoda
(6 episodes, 1987-1988),
Masao Itô
(6 episodes, 1988),
Kazumasa Horikawa
(3 episodes, 1986-1987),
Hiroyuki Yokoyama
(3 episodes, 1987),
Shô Takagi
(2 episodes, 1987),
Shigenori Kageyama
(1 episode, 1986),
Shin'ichi Masaki
(1 episode, 1986),
Atsutoshi Umezawa
(1 episode, 1986),
Jun Fukuda
(1 episode, 1987),
Yasuhito Kikuchi
(unknown episodes), 1986
...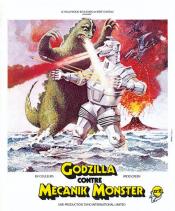 Godzilla contre Mecanik Monster
,
Jun Fukuda
, 1974
Apelike aliens build a robotic Godzilla to destroy Japan, and the true Godzilla may not be powerful enough to destroy it....
Robots 2000: Odyssée sous-marine
,
Hajime Satô
, 1966
...
Actor :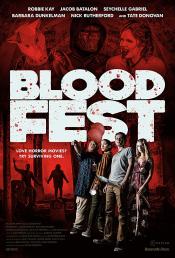 Blood Fest
,
Owen Egerton
, 2018
Fans flock to a festival celebrating the most iconic horror movies, only to discover that the charismatic showman behind the event has a diabolical agenda. As festival attendees start dying off, three teenagers - more schooled in horror-film cliches than practical knowledge about neutralizing psycho killers - must band together and battle through various madmen and monstrosities to survive....
Brutal
,
Takashi Hirose
, 2017
...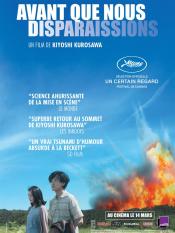 Avant que nous disparaissions
,
Kiyoshi Kurosawa
, 2017
Three aliens travel to Earth in preparation for a mass invasion, taking possession of human bodies....
Riaru onigokko
,
Sion Sono
, 2015
A girl's life cascades into chaos as everyone around her suffers a gruesome fate while she herself becomes less and less certain of who she is and what kind of a world she lives in....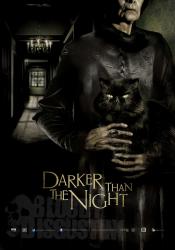 Más negro que la noche
,
Henry Bedwell
, 2014
Greta moves into her recently deceased aunt's mansion and starts throwing wild parties with her friends; however, what looks to be the best summer of their lives turns into a fight for their lives after Beker, her aunt's prized cat, drowns in the home's pool....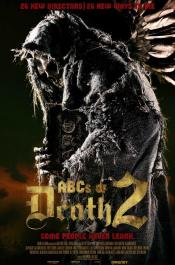 The ABCs of Death 2
,
Rodney Ascher
(segment 'Q is for Questionnaire'),
Julian Barratt
(segment 'B is for Badger'),
Robert Boocheck
(segment 'M is for Masticate'),
Alejandro Brugués
(segment 'E is for Equilibrium'),
Kristina Buozyte
(segment 'K is for Knell'),
Alexandre Bustillo
(segment 'X is for Xylophone'),
Larry Fessenden
(segment 'N is for Nexus'),
Julian Gilbey
(segment 'C is for Capital Punishment'),
Jim Hosking
(segment 'G is for Grandad'),
Lancelot Oduwa Imasuen
(segment 'L is for Legacy'),
EL Katz
(segment 'A is for Amateur'),
Aharon Keshales
(segment 'F is for Falling'),
Steven Kostanski
(segment 'W is for Wish'),
Marvin Kren
(segment 'R is for Roulette'),
Juan Martínez Moreno
(segment 'S is for Split'),
Erik Matti
(segment 'I is for Invincible'),
Wolfgang Matzl
(title sequence),
Julien Maury
(segment 'X is for Xylophone'),
Robert Morgan
(segment 'D is for Deloused'),
Chris Nash
(segment 'Z is for Zygote'),
Vincenzo Natali
(segment 'U is for Utopia'),
Hajime Ohata
(segment 'O is for Ochlocracy [Mob Rule]'),
Navot Papushado
(segment 'F is for Falling'),
Bill Plympton
(segment 'H is for Head Games'),
Dennison Ramalho
(segment 'J is for Jesus'),
Todd Rohal
(segment 'P is for Scary'),
Jerome Sable
(segment 'V is for Vacation'),
Bruno Samper
(segment 'K is for Knell'),
Jen Soska
(segment 'T is for Torture Porn'),
Sylvia Soska
(segment 'T is for Torture Porn'),
Sôichi Umezawa
(segment 'Y is for Youth') (as Soichi Umezawa), 2014
Another 26-chapter anthology that showcases death in all its vicious wonder and brutal beauty....
Les enfants loups, Ame & Yuki
,
Mamoru Hosoda
, 2012
Hana falls in love with a Wolf Man. After the Wolf Man's death, Hana decides to move to a rural town to continue raising her two wolf children Ame and Yuki....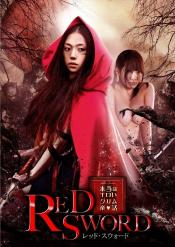 Hontô wa eroi Gurimu dôwa: Reddo suwôdo
,
Naoyuki Tomomatsu
, 2012
...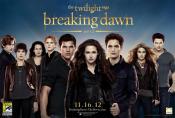 Twilight: Chapitre 5 - Révélation, 2e partie
,
Bill Condon
, 2012
After the birth of Renesmee, the Cullens gather other vampire clans in order to protect the child from a false allegation that puts the family in front of the Volturi....
Gyo
,
Takayuki Hirao
, 2012
The friends Kaori, Erika and Aki are on a vacation to celebrate their upcoming graduation, when suddenly an infestation of mysterious walking fish forces them to reevaluate everything they care about in order to stay alive....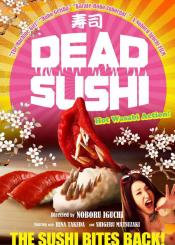 Deddo sushi
,
Noboru Iguchi
, 2012
Keiko is the daughter of a legendary sushi chef. Hoping to follow in his footsteps, she enters into training under her father's guidance. The kung fu-like regime is rigid, pushing her to her mental and physical limits. Unable to take it, she runs away. Finding work at a rural hot spring inn, Keiko is dismayed to find that her co-workers are an eccentric lot who have it in for the new girl. Complicating matters is the arrival of a group of...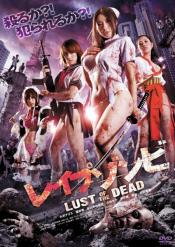 Reipu zonbi: Lust of the dead
,
Naoyuki Tomomatsu
, 2012
...
A Broken Code
,
Josh Webber
(as Josh Abraham Webber),
Michael Girgenti
(co-director), 2012
Two brothers Carmelo and Gino (Girgenti and Webber) are raised by their mob boss grandfather Salvatore Gianni (Williams). Through a series of events Salvatore is killed and the boys then go on a journey to find the killers. No one is ruled out as a suspect, including one of the brothers. How will the truth unfold?...
Karate-Robo Zaborgar
,
Noboru Iguchi
, 2011
...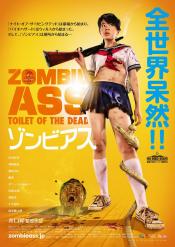 Zombie Ass: The Toilet of the Dead
,
Noboru Iguchi
, 2011
Wracked with guilt over the suicide of her sister Ai, who was tormented by high school bullies, pretty yong karate student Megumi accompanies a group of older friends on a trip into the woods: smart girl Aya, her druggie boyfriend Tak, big-boobed model Maki, and nerdy Naoi. Things start to go badly when Maki finds a parasitical worm inside a fish they catch – and wolfs it down alive, in the hope that it'll help keep her skinny! And...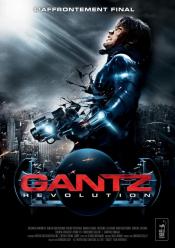 Gantz
,
Shinsuke Sato
, 2010
After trying to rescue a man on the subway tracks, two teens wake up in a room dominated by a mysterious black sphere that sends them to hunt down and kill aliens hiding on Earth....
Fasshon heru
,
Jun Tsugita
, 2010
...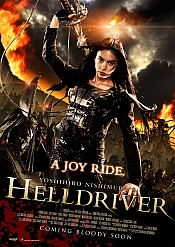 Helldriver
,
Yoshihiro Nishimura
, 2010
WELCOME TO ZOMBIE WORLD! An alien-spawned, mysterious mist blankets the northern half of Japan, transforming those who inhale it into ravenous, flesh-eating zombies hell-bent on devouring the surviving human population. Plunged into chaos, Japan is torn in two--the southern half of the country, where the populace remains untouched by the deadly gas, lives behind a heavily-fortified wall, while the northern half is a lawless, zombie-infected...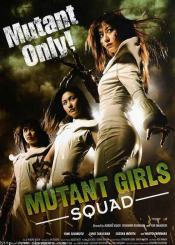 Sentô shôjo: Chi no tekkamen densetsu
,
Noboru Iguchi
,
Yoshihiro Nishimura
,
Tak Sakaguchi
, 2010
Rin is a seemingly normal Japanese high school girl, but on her sixteenth birthday, everything in her life changes when government special forces break into her home. After witnessing her mother's face blown into bits and her father's severed head falling into her birthday cake, Rin's dormant mutant abilities are awakened: her arm transforms into a sharp, knife-encrusted claw, and a moment later, she finds herself standing in a pool of...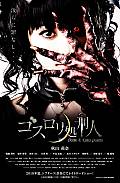 Gothic & Lolita Psycho
,
Gô Ohara
, 2010
In order to reveal the truth behind the seemingly senseless murder, Yuki transforms herself into a demon of vengeance by donning gothic lolita clothing, wielding a parasol as a deadly weapon, and executing the guilty in the name of God....
Demekingu
,
Kôtarô Terauchi
, 2009
Set in a dreary port town in 1970, the story revolves around a group of boys led by the older Kameoka (Kohei Kiyasu) who form their own exploration group. One day Kameoka meets a strange man named Hachiya (Takeshi Nadagi) who works at the local amusement park. Hachiya is convinced a vision of the future he experienced is real, and one day he will have to fight a giant monster called Demeking to stop it from destroying Tokyo. When the time comes,...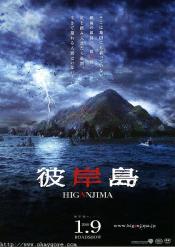 Higanjima: Escape from Vampire Island
,
Tae-gyun Kim
, 2009
Higanjima is an eerie island occupied by vampires, from where none has ever come back alive. When teenager Akira hears that his missing brother has been seen in the island, he decides to investigate with several friends....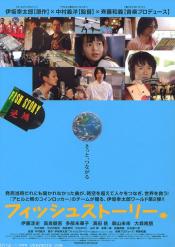 Fisshu sutôrî
,
Yoshihiro Nakamura
, 2009
A rock band writes a song called "Fish Story" based on a sentence from a badly translated novel by a quack translator. The song exceeds the boundaries of space and time and ties people and their stories together. Thirty-seven years go by, and the song strikes a comet and saves the Earth from total destruction. ...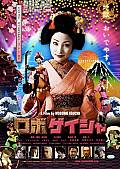 Robo-geisha
,
Noboru Iguchi
, 2009
...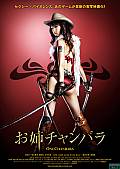 Onechanbara: The Movie
,
Yôhei Fukuda
, 2008
...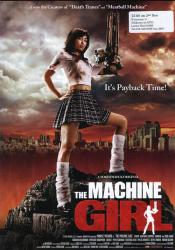 The Machine Girl
,
Noboru Iguchi
, 2008
...
Love Exposure
,
Sion Sono
, 2008
Three emotionally abused individuals from the fringes of society get locked in a convoluted love triangle. Yuu, a Catholic boy searching for true love ends up taking "panty shot" photos of women in public until he discovers Yoko, whom he sees as his Virgin Mary. Yoko, an anti-family, misandrist girl finds that her foster mother will be marrying Yuu's father. Koike, an "original sinner" and the regional leader of a brainwashing cult, co-ordinates...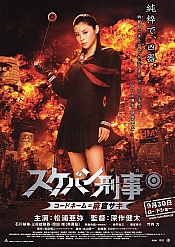 Sukeban deka: Kôdo nêmu = Asamiya Saki
,
Kenta Fukasaku
, 2006
Recruited by a clandestine police organization, "K" must stop a plot by student radicals to create anarchy in Japan. Armed with a hi-tech steel yo-yo, and a new name (Asamiya Saki), she must infiltrate an elite high school to find the terrorists but finds an even more sinister plan is about to unfold. ...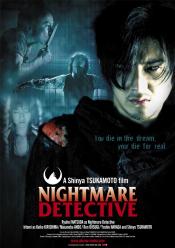 Akumu tantei
,
Shin'ya Tsukamoto
, 2006
Three people in Tokyo take a surreal voyage of self-discovery through memory and nightmares. "O" intends suicide while talking on a cell-phone with a stranger he meets on line who plans a simultaneous suicide. Events take a horrifying turn. Keiko Kirishima is a cool, seemingly emotionless police detective, brilliant but off-putting. She's faced with two mutilated corpses who appear to have killed themselves, but she's not sure. A cell-phone...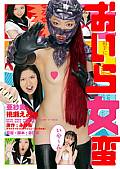 Oira sukeban
,
Noboru Iguchi
, 2006
...
Tomie: Beginning
,
Ataru Oikawa
, 2005
...
Kaidan Shin Mimibukuro: Yûrei manshon
,
Akio Yoshida
, 2005
...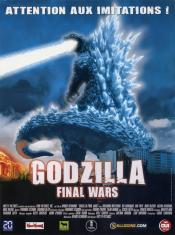 Godzilla: Final Wars
,
Ryûhei Kitamura
,
Koji Hashimoto
(earlier film clips) (uncredited),
Shûsuke Kaneko
(earlier film clips) (uncredited),
Toshio Masuda
(earlier film clips) (uncredited),
Kazuki Ohmori
(earlier film clips) (uncredited),
Takao Okawara
(earlier film clips) (uncredited),
Masaaki Tezuka
(earlier film clips) (uncredited),
Kenshô Yamashita
(earlier film clips) (uncredited), 2004
Evil Space Aliens called the Xilians unleashes all the Earth's monsters to lay waste to most of the world's major cities, including Tokyo, New York, Sydney, Shanghai and Paris. It is up to Godzilla and the Earth Defense Force to vanquish the monsters and aliens to rescue the world in the ultimate "Save the Earth" battle....
Ju-rei, la malédiction
,
Kôji Shiraishi
, 2004
Japanese school girls die violently after seeing a man wearing a black hood....
Battle royale 2: requiem
,
Kenta Fukasaku
,
Kinji Fukasaku
, 2003
Three years after the events in "Battle Royale," Shuya Nanahara (Tatsuya Fujiwara)is a well-known terrorist bent on bringing down the government. In response, they order the creation of the "Battle Royale 2" program, and send a class of junior-high students to catch and kill him....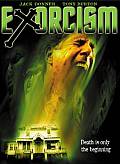 Exorcism
,
William A Baker
, 2003
As the end of time rapidly approaches, no one is immune from the lurking spirits of good and evil. Both sides contend for the same souls even in the city of angels, Los Angeles that is invaded by the forces of Darkness. Can a family survive the greatest spiritual challenge of their life or will evil forces overtake them? ...
Dark Water
,
Hideo Nakata
, 2002
...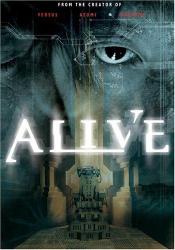 Alive
,
Ryûhei Kitamura
, 2002
Tenshu is imprisoned and sentenced to death for murdering the men who raped his girlfriend. However, he manages to survive his execution and is presented with an option: face another execution attempt or subject himself to their bizarre and dangerous experiments. He choses the latter and is put in a cell with a rapist and a woman who's infected with a taint that transports from person to person during extreme anger. The taint is transferred to...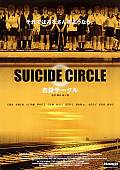 Suicide Club
,
Sion Sono
, 2001
...
Kurosufaia
,
Shûsuke Kaneko
, 2000
Junko was born with a type of ESP called pyrokinesis which she can use to incinerate anyone and anything at will. Junko is secretly in love with Kazuki, a young man who works with her. His sister is killed and a boy named Masaki suspected but the police don't arrest him. Junko tells Kazuki about her powers and takes revenge....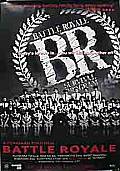 Battle Royale
,
Kinji Fukasaku
, 2000
In the beginning of the 21st Century, the economy of Japan is near a total collapse, with high rates of unemployment and students boycotting their classes. The government approves the Battle Royale Act, where one class is randomly selected and the students are sent to an island wearing necklaces with few supplies and one weapon. After three days, they have to kill each other and the survivor wins his or her own life as a prize. The 42 students...

Ring 2
,
Hideo Nakata
, 1999
...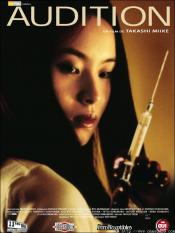 Audition
,
Takashi Miike
, 1999
A lonely Japanese widower whose son is planning to move out of the house soon expresses his sadness to a friend and fellow film producer, who becomes inspired to hold an audition for a non-existent film so that the widower can select a new potential bride from the resulting audition pool. The widower ultimately becomes enamored with and fascinated by one particular young woman...but first impressions can often be horribly wrong......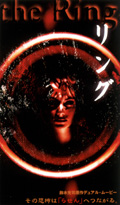 Ring
,
Hideo Nakata
, 1998
...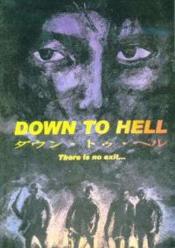 Down to Hell
,
Ryûhei Kitamura
, 1997
4 guys kidnap random people from the street, take them to a remote forest and give them 3 choices: run away, kill us or die. The film follows the fate of one of their victims....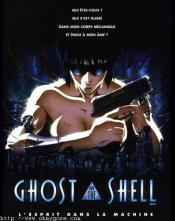 Ghost in the Shell
,
Mamoru Oshii
, 1995
The year is 2029. The world has become intensively information oriented and humans are well-connected to the network. Crime has developed into a sophisticated stage by hacking into the interactive network. To prevent this, Section 9 is formed. These are cyborgs with incredible strengths and abilities that can access any network on Earth....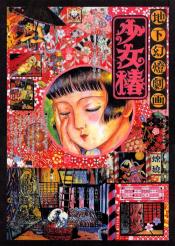 Shôjo tsubaki: Chika gentô gekiga
,
Hiroshi Harada
(as Hisaaki Ezu), 1992
This is a very disturbing story about a young girl called Midori who ends up in a circus, practically as a slave. At first, with no protection, she is doing all the hard work for everyone else, and gets raped and molested by freaks. After a while a magician Masanitsu joins the circus and makes it profitable again which gains him influence. He takes Midori under his care and treats her nice, but that arises jealousy among other members so Midoris...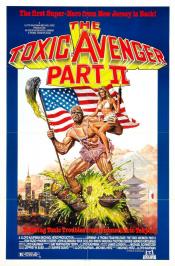 Toxic avenger 2
,
Michael Herz
,
Lloyd Kaufman
, 1989
The Toxic Avenger is lured to Tokyo, Japan by the evil corporation Apocalypse Inc. So while the Toxic Avenger is fighting crime in Tokyo, Apocalypse Inc. spread evil in Tromaville....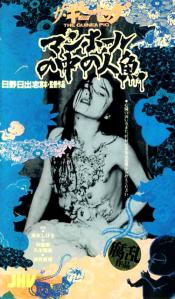 Guinea Pig: Mermaid in the Manhole
,
Hideshi Hino
, 1988
An artist finds and rescues a mermaid in a sewer. He takes her home with him and she develops sores all over her body that begin to pustulate and bleed. He uses what oozes from her sores to paint her portrait. When he can no longer handle it anymore he breaks down and dismembers her body....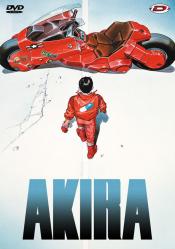 Akira
,
Katsuhiro Ôtomo
(supervising director), 1988
...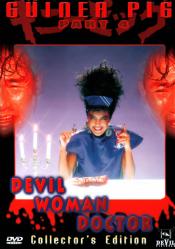 Ginî piggu 4: Pîtâ no akuma no joi-san
,
Hajime Tabe
, 1986
A mad doctor displays a selection of her more gruesome case studies. Starting with one family whose heads explode if they get angry and a woman whose heart explodes if she's surprised, the doctor then presents us with a man whose right half wants to kill his left. Other subjects put on display are the effects of going to a sauna if you're a man who sweats blood, the possibilities of romance between woman and zombie, and a game of one- upmanship...
Les chevaliers du zodiaque
,
Kazuhito Kikuchi
(114 episodes, 1986-1989),
Kôzô Morishita
(114 episodes, 1986-1989),
Susumu Ishizaki
(13 episodes, 1986-1988),
Shigeyasu Yamauchi
(12 episodes, 1986-1988),
Katsumi Minokuchi
(9 episodes, 1987-1988),
Masayuki Akehi
(9 episodes, 1987),
Hiromichi Matano
(8 episodes, 1988),
Tomoharu Katsumata
(6 episodes, 1986-1987),
Masahiro Hosoda
(6 episodes, 1987-1988),
Masao Itô
(6 episodes, 1988),
Kazumasa Horikawa
(3 episodes, 1986-1987),
Hiroyuki Yokoyama
(3 episodes, 1987),
Shô Takagi
(2 episodes, 1987),
Shigenori Kageyama
(1 episode, 1986),
Shin'ichi Masaki
(1 episode, 1986),
Atsutoshi Umezawa
(1 episode, 1986),
Jun Fukuda
(1 episode, 1987),
Yasuhito Kikuchi
(unknown episodes), 1986
...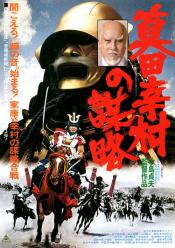 Sanada Yukimura no bouryaku
,
Sadao Nakajima
, 1979
...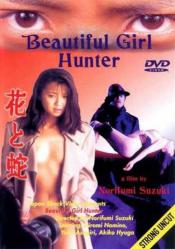 Vices et sévices
,
Norifumi Suzuki
, 1979
...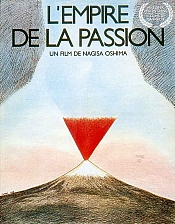 L'empire de la passion
,
Nagisa Ôshima
, 1978
A young man has an affair with an older woman. He is very jealous of her husband and decides that they should kill him. One night, after the husband had plenty of sake to drink and was in bed, they strangle him and dump his body down a well. To avert any suspicions, she pretends her husband has gone off to Tokyo to work. For three years the wife and her lover secretly see each other. Finally, suspicions become very strong and people begin to...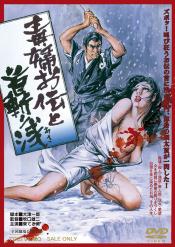 Dokufu oden kubikiri asa
,
Yûji Makiguchi
, 1977
An unusual blending of elements comes together in this crime story drawn from Japanese history. During the early Meiji period a number of "Dokufu" (Poison Women) committed a significant number of murders. These crimes were most often committed by wives on their husbands in order to be together with their lovers. At that time women were executed in the same manner as men, to wit: by being decapitated. This is the story of the most notorious...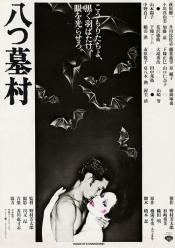 Yatsuhaka-mura
,
Yoshitarô Nomura
, 1977
The heir to a family fortune discovers that a curse has been placed on it, put there centuries before by a band of samurai warriors....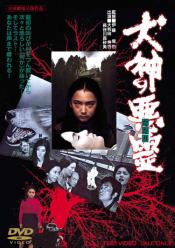 Inugami no tatari
,
Shun'ya Itô
, 1977
...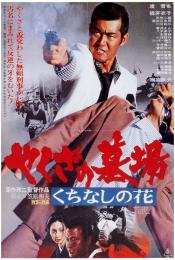 Yakuza no hakaba: Kuchinashi no hana
,
Kinji Fukasaku
, 1976
...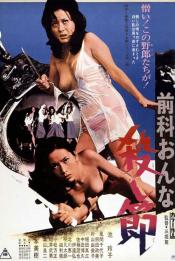 Zenka onna: Koroshi-bushi
,
Atsushi Mihori
, 1973
Reiko Ike stars as the daughter of a man who has been pushed into drug dealing by the local Yakuza mob. Having outlived his usefulness to the gang he is murdered and Reiko is gang raped, leading her to attempt a knife attack on the Yakuza boss (Ryoji Hayama) at a swank nightclub. Failing to kill him she ends up in prison, where she befriends a crew of other malcontents (including Yumiko Katayama and Chiyoko Kazama) and meets the Yakuza boss's...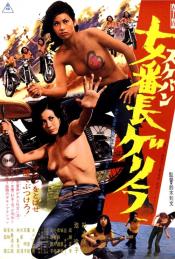 Sukeban gerira
,
Norifumi Suzuki
, 1972
Miko Sugimoto is the leader of the Red Helmet Gang, a biker girl gang from Shinjuku who wind up in Kyoto and make a bid to take over the local girl gangs there. Successful for a short time in ruling the streets it isn't long before Miko and her crew run afoul of the local Yakuza, and are forced to turn to Reiko Ike, a ronin Yakuza girl, and sister to one of the top Yakuza in Kyoto, for help, leading to a murderous showdown at a small coastal...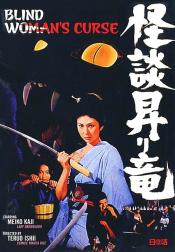 The Blind Woman's Curse
,
Teruo Ishii
, 1970
Akemi and the man of her clan confront their opponents; Akemi delivers a sword thrust to kill the opponents' leader, and Aiko, his daughter, tries to interpose herself, suffering a glancing blow to her eyes, thus cutting her badly, and blinding her. Amid the ensuing fight, no one notices that a black cat laps the young woman's wound. Years later, revenge between the two clans continue, plus added dissension amongst Akemi's people, leading to...
Boulevard des chattes sauvages
,
Yasuharu Hasebe
, 1970
Mako and her girl friends enter a dispute with rival street gangsters The Eagles, a band of racist macho pigs led by the evil Baron, who hate half-breeds (descendents of afro-American and Japanese couples). When one of the girls start dating a half-breed, they start a terror campaign to take all of them out of town. Mako and her gang fight back, helping their new friend Kazuma find his long gone sister....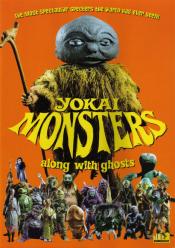 Tôkaidô obake dôchû
,
Yoshiyuki Kuroda
,
Kimiyoshi Yasuda
, 1969
...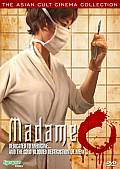 Zoku akutokui: Joi-hen
,
Seiichi Fukuda
, 1967
...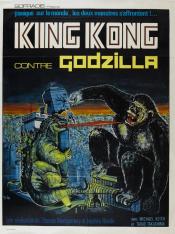 King Kong contre Godzilla
,
Ishirô Honda
(as Inoshiro Honda),
Tom Montgomery
(as Thomas Montgomery), 1963
A pharmaceutical company captures King Kong and brings him to Japan, where he escapes from captivity and battles a recently released Godzilla....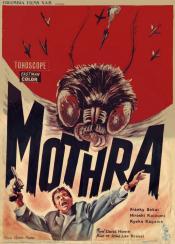 Mothra
,
Ishirô Honda
(as Inoshiro Honda), 1961
Shipwreck survivors are found on Beiru, an island previously used for atomic tests. Amazingly free of radiation effects, they believe they were protected by a special juice given to them by the natives. A joint expedition of Rolithican and Japanese scientists explores Beiru and discovers many curious things, including two women only a foot high. Unscrupulous expedition leader Clark Nelson abducts the women and puts them in a vaudeville show. But...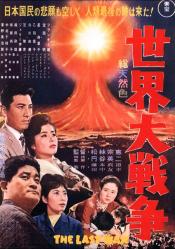 La dernière guerre de l'apocalypse
,
Shûe Matsubayashi
, 1961
This Japanese film speculates on the events which lead the U.S. and the Soviet Union into a nuclear Armageddon....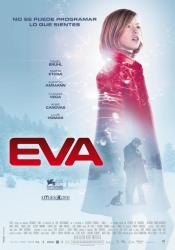 Eva
,
Kike Maíllo
, 0
Set in 2041, Alex Garel is a well-known robot programmer who after 10 years returns to his home town to work in his old university when his friend Julia brings job like programmer in a project to create a new line of robot child. There Alex meets his brother David, Lana (Alex's former love and actual David's wife), and Eva, Alex's 10-years-old niece. Looking for inspiration Alex asks help Eva to be the muse of the new robot, watching her...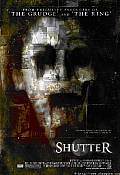 Spirits
,
Masayuki Ochiai
, 0
...