Filmography from : Francis Ng
Actor :
Gwan gai
,
Soi Cheang
, 2007
Based on the Japanese Manga about Ryo Narushima (Shawn Yue), a talented, college-bound student who murders both of his parents in cold blood. He is sent to a reformatory where he trains in karate under Kenji Kurokawa (Francis Ng), a man imprisoned after trying to assassinate the Japanese Prime Minister. Two years after his conviction, Ryo is released and begins a new life as an ultra-violent professional fighter....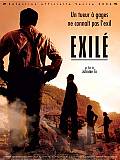 Fong juk
,
Johnnie To
, 2006
...
Zu zhou
,
Hong Li
, 2005
...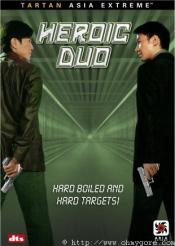 Seung hung
,
Benny Chan
, 2003
...
Mou gaan dou II
,
Andrew Lau
,
Alan Mak
, 2003
In the prequel of Infernal Affairs. Chan Wing Yan has been expelled from police academy in cause of his relatives to the triad. Now SP Wong give him a chance to undercover the triad family controlled by his half brother Hau. Besides of Ming. He has been ordered to killed Hau father and infiltrated the police department. The story get complicated when Wong's related to Hau father's dead. The avenge is begin when Mary. Sam's wife is the hit order....
Sam hon
,
Siu-Hung Chung
, 2003
Sammi and her husband Chan find themselves resurrecting their nearly failed marriage after Sammi suffers a severe injury during a robbery. Though the injury gives Sammi and Chan another chance at love, it also puts her in great danger. After she heals from the incident, Sammi begins to have premonitions of murders, an event which Chan, a police officer, uses to further a murder investigation, but which also places them at risk from the murderer....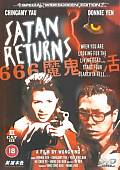 666: Mo gui fu huo
,
Wai-Lun Lam
, 1996
...
Bak fat moh lui zyun
,
Ronny Yu
, 1993
...
Bak fat moh lui zyun II
,
David Wu
, 1993
...
Yi tin to lung gei: Moh gaau gaau jue
,
Jing Wong
,
Sammo Kam-Bo Hung
(uncredited), 1993
...