Filmography from : Franky G
Actor :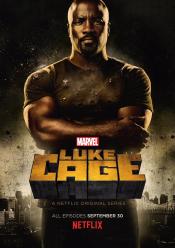 Luke Cage 
,
Marc Jobst
(2 episodes, 2016-2018),
Paul McGuigan
(2 episodes, 2016),
Phil Abraham
(1 episode, 2016),
Andy Goddard
(1 episode, 2016),
Clark Johnson
(1 episode, 2016),
Magnus Martens
(1 episode, 2016),
Sam Miller
(1 episode, 2016),
Vincenzo Natali
(1 episode, 2016),
Guillermo Navarro
(1 episode, 2016),
Tom Shankland
(1 episode, 2016),
Stephen Surjik
(1 episode, 2016),
George Tillman Jr
(1 episode, 2016),
Alex Garcia Lopez
(1 episode, 2018),
Steph Green
(1 episode, 2018),
Lucy Liu
(1 episode, 2018), 2016
When a sabotaged experiment gives him super strength and unbreakable skin, Luke Cage becomes a fugitive attempting to rebuild his life in Harlem and must soon confront his past and fight a battle for the heart of his city....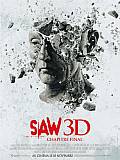 Saw 3D
,
Kevin Greutert
, 2010
As a deadly battle rages over Jigsaw's brutal legacy, a group of Jigsaw survivors gathers to seek the support of self-help guru and fellow survivor Bobby Dagen, a man whose own dark secrets unleash a new wave of terror... The first theatrical feature to be shot exclusively on the cutting-edge SI-3D digital camera system, SAW VII 3D brings the horrifying games of Jigsaw to life like never before. ...
The Devil's Tomb
,
Jason Connery
, 2009
A team of mercenaries under the command of hard-charging war veteran Mack (Gooding Jr.), are contracted by a mysterious CIA operative named Elissa (Cruz) to rescue a scientist (Perlman) working on an archeological discovery deep under the Middle Eastern desert. With the help of a mysterious priest (Rollins), Mack and his team soon discover the true secret of what lies beneath the sands. A secret that has been protected for thousands of years. A...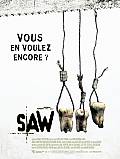 Saw III 
,
Darren Lynn Bousman
, 2006
...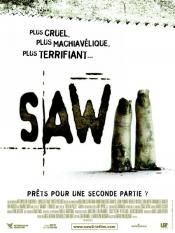 Saw II 
,
Darren Lynn Bousman
, 2005
When detective Eric Matthews is called to a crime scene of a victim of Jigsaw, he finds a lead to the place where he is hidden. Once there, he realizes that Jigsaw trapped his son Daniel Matthews with three women and four men in a shelter, and they are inhaling a lethal nerve gas. If they do not use an antidote within two hours, they will die. Eric follows with increasing desperation the death of each member of the group in monitors, while...