Filmography from : Hg Wells
Writer :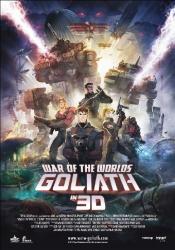 War of the Worlds: Goliath
,
Joe Pearson
, 2012
A retro-futuristic epic of steam punk battle set in 1914. Its 15 years since the original HG Wells Martian invasion. Fearing another attack, the human race is prepared itself. This is the story of the battle tripod 'Goliath' and its young crew. 'Goliath' is the vanguard of an army steam powered battle walkers, heat-ray biplanes, and armored zeppelins facing a Martian fleet of giant fighting machines and flying wings. Within the cockpit of...
The War of the Worlds
,
Timothy Hines
, 2005
...
War of the Worlds
,
Steven Spielberg
, 2005
...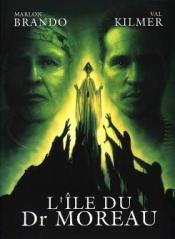 The Island of Dr. Moreau
,
John Frankenheimer
,
Richard Stanley
(uncredited), 1996
After being rescued and brought to an island, a man discovers that it's inhabitants are experimental animals being turned into strange looking humans, all of it the work of a visionary doctor....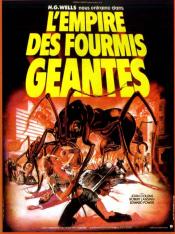 Empire of the Ants
,
Bert I Gordon
, 1977
Sleazy scam artist Joan Collins tries to sell phony real estate deals down in the Florida everglades. What she and her unsuspecting buyers don't know is the area has been taken over by giant ants! ...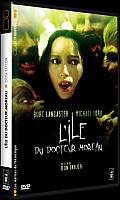 The Island of Dr. Moreau
,
Don Taylor
, 1977
A ship-wrecked man floats ashore on an island in the Pacific Ocean. The island is inhabited by a scientist, Dr. Moreau, who in an experiment has turned beasts into human beings....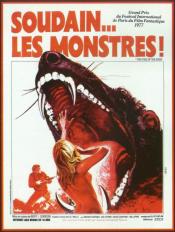 The Food of the Gods
,
Bert I Gordon
, 1976
Morgan and his friends are on a hunting trip on a remote Canadian island when they are attacked by a swarm of giant wasps. Looking for help, Morgan stumbles across a barn inhabited by an enormous killer chicken. After doing some exploring, they discover the entire island is crawling with animals that have somehow grown to giant size. The most dangerous of all of these, however, are the rats, who are mobilizing to do battle with the human...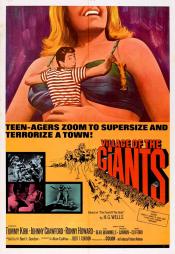 Village of the Giants
,
Bert I Gordon
, 1965
Delinquent teens ingest a substance and grow to 30 ft tall, then proceed to take over a small town....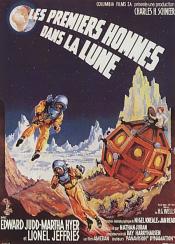 First Men in the Moon
,
Nathan Juran
, 1964
Based on the HG Wells story. The world is delighted when a space craft containing a crew made up of the world's astronauts lands on the moon, they think for the first time. But the delight turns to shock when the astronauts discover an old British flag and a document declaring that the moon is taken for Queen Victoria proving that the astronauts were not the first men on the moon. On Earth, an investigation team finds the last of the Victorian...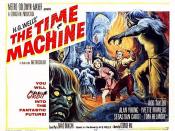 The Time Machine
,
George Pal
, 1960
A Victorian Englishman travels to the far future and finds that humanity has divided into two hostile species....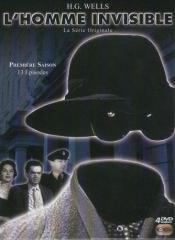 The Invisible Man
,
CM Pennington-Richards
(11 episodes, 1958-1959),
Peter Maxwell
(9 episodes, 1959),
Quentin Lawrence
(6 episodes, 1959),
Ralph Smart
(2 episodes, 1958-1959), 1960
British scientist Peter Brady, while working on an invisibility formula, suffers a tragic accident which turns himself invisible. Unfortunately, there is no antidote, so, while working on a method to regain his visibility, he undertakes missions for his government stopping bad guys....
Bud Abbott Lou Costello Meet the Invisible Man
,
Charles Lamont
, 1951
Boxer Tommy Nelson is accused of killing his manager. While detectives Bud and Lou investigate they come across an invisibility formula with which Tommy injects himself rather than face the police. This sparks an idea for trapping gangster Morgan by having Lou fight champ Rocky Hanlon, with Tommy's invisible help. ...
The Invisible Man Returns
,
Joe May
, 1940
Geoffrey Radcliffe, the wealthy owner of a coal mining operation, is running out of time. In two hours, he is set to be executed for the murder of his brother, a murder he did not commit. His fiancée, Helen Manson, is frantic. Geoffrey's cousin, Richard Cobb, tells her that he has done everything he can. Geoffrey's only hope is his friend, Dr. Frank Griffin. Griffin's late brother once discovered a secret drug that makes a human being...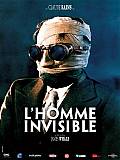 The Invisible Man
,
James Whale
, 1933
A mysterious man, whose head is completely covered in bandages, wants a room. The proprietors of the pub aren't used to making their house an inn during the winter months, but the man insists. They soon come to regret their decision. The man quickly runs out of money, and he has a violent temper besides. Worse still, he seems to be some kind of chemist and has filled his room with messy chemicals, test tubes, beakers and the like. When they try...
Island of Lost Souls
,
Erle C Kenton
, 1932
After his ship goes down, Edward Parker is rescued at sea. Parker gets into a fight with Captain Davies of the Apia and the Captain tosses him overboard while making a delivery to the tiny tropical island of Dr. Moreau. Parker discovers that Moreau has good reason to be so secretive on his lonely island. The doctor is a whip-cracking task master to a growing population of his own gruesome human/animal experiments. He does have one prize result,...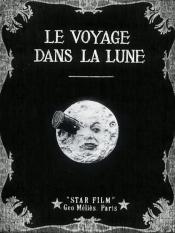 Le voyage dans la lune
,
Georges Méliès
(uncredited), 1902
A group of astronomers go on an expedition to the moon....
Actor :
Warehouse 13
,
Chris Fisher
(10 episodes, 2010-2013),
Constantine Makris
(9 episodes, 2009-2012),
Tawnia McKiernan
(7 episodes, 2009-2011),
Jack Kenny
(7 episodes, 2010-2014),
Stephen Surjik
(6 episodes, 2009-2011),
Jace Alexander
(2 episodes, 2009),
Vincent Misiano
(2 episodes, 2009),
Michael W Watkins
(2 episodes, 2009),
Millicent Shelton
(2 episodes, 2011-2013),
Michael McMurray
(2 episodes, 2012-2014),
Howard Deutch
(2 episodes, 2012-2013),
Ken Girotti
(1 episode, 2009),
Eric Laneuville
(1 episode, 2009),
Matt Earl Beesley
(1 episode, 2010),
Stephen Cragg
(1 episode, 2010),
Anton Cropper
(1 episode, 2010),
Jeremiah S Chechik
(1 episode, 2011),
Jay Chandrasekhar
(1 episode, 2012),
Andrew Seklir
(1 episode, 2012),
Matthew Hastings
(1 episode, 2013),
Jennifer Lynch
(1 episode, 2013),
Larry Teng
(1 episode, 2013),
Matt Birman
(1 episode, 2014),
Robert Duncan McNeill
(1 episode, 2014), 2014
After saving the life of the President in Washington D.C., a pair of U.S Secret Service agents are whisked away to a covert location in South Dakota that houses supernatural objects that the Regents, an Authority above and outside any government, have collected over the centuries. Their new assignment: retrieve any lost objects and investigate reports of new ones....