Filmography from : John Jacob
Writer :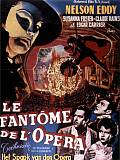 Phantom of the Opera
,
Arthur Lubin
, 1943
Pit violinist Claudin hopelessly loves rising operatic soprano Christine Dubois (as do baritone Anatole and police inspector Raoul) and secretly aids her career. But Claudin loses both his touch and his job, murders a rascally music publisher in a fit of madness, and has his face etched with acid. Soon, mysterious crimes plague the Paris Opera House, blamed on a legendary "phantom" whom none can find in the mazes and catacombs. But both of...
Actor :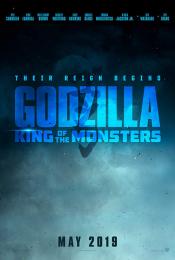 Godzilla: King of the Monsters
,
Michael Dougherty
, 2019
The next chapter in Warner Bros. Pictures' and Legendary Pictures' cinematic MonsterVerse: an epic action adventure that pits Godzilla against some of the most popular monsters in pop culture history. ...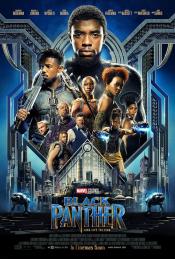 Black Panther
,
Ryan Coogler
, 2018
After the events of Captain America: Civil War, King T'Challa returns home to the reclusive, technologically advanced African nation of Wakanda to serve as his country's new leader. However, T'Challa soon finds that he is challenged for the throne from factions within his own country. When two foes conspire to destroy Wakanda, the hero known as Black Panther must team up with C.I.A. agent Everett K. Ross and members of the Dora Milaje, Wakanadan...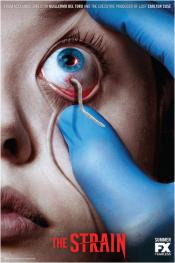 The Strain
,
J Miles Dale
(7 episodes, 2015-2017),
Kevin Dowling
(4 episodes, 2015-2017),
Deran Sarafian
(3 episodes, 2014-2016),
Phil Abraham
(3 episodes, 2014-2015),
Peter Weller
(3 episodes, 2014),
Vincenzo Natali
(3 episodes, 2015-2016),
TJ Scott
(3 episodes, 2015-2016),
Guillermo del Toro
(2 episodes, 2014-2015),
Guy Ferland
(2 episodes, 2014-2015),
David Semel
(2 episodes, 2014),
Charlotte Sieling
(2 episodes, 2014),
Howard Deutch
(2 episodes, 2015),
Ken Girotti
(2 episodes, 2016),
Norberto Barba
(2 episodes, 2017),
John Dahl
(1 episode, 2014),
Keith Gordon
(1 episode, 2014),
Gregory Hoblit
(1 episode, 2015),
Carlton Cuse
(1 episode, 2016),
Paco Cabezas
(1 episode, 2017),
Thomas Carter
(1 episode, 2017),
Jennifer Lynch
(1 episode, 2017), 2017
A thriller that tells the story of Dr. Ephraim Goodweather, the head of the Center for Disease Control Canary Team in New York City. He and his team are called upon to investigate a mysterious viral outbreak with hallmarks of an ancient and evil strain of vampirism. As the strain spreads, Eph, his team, and an assembly of everyday New Yorkers, wage war for the fate of humanity itself....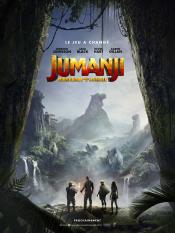 Jumanji: Welcome to the Jungle
,
Jake Kasdan
, 2017
In a brand new Jumanji adventure, four high school kids discover an old video game console and are drawn into the game's jungle setting, literally becoming the adult avatars they chose. What they discover is that you don't just play Jumanji - you must survive it. To beat the game and return to the real world, they'll have to go on the most dangerous adventure of their lives, discover what Alan Parrish left 20 years ago, and change the way they...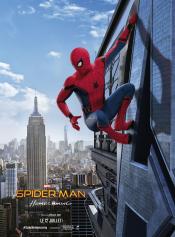 Spider-Man: Homecoming
,
Jon Watts
, 2017
Thrilled by his experience with the Avengers, Peter returns home, where he lives with his Aunt May, under the watchful eye of his new mentor Tony Stark, Peter tries to fall back into his normal daily routine - distracted by thoughts of proving himself to be more than just your friendly neighborhood Spider-Man - but when the Vulture emerges as a new villain, everything that Peter holds most important will be threatened....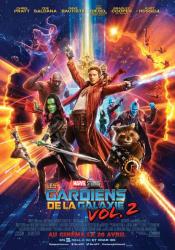 Guardians of the Galaxy Vol. 2
,
James Gunn
, 2017
After saving Xandar from Ronan's wrath, the Guardians are now recognized as heroes. Now the team must help their leader Star Lord (Chris Pratt) uncover the truth behind his true heritage. Along the way, old foes turn to allies and betrayal is blooming. And the Guardians find that they are up against a devastating new menace who is out to rule the galaxy....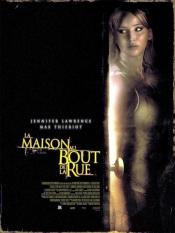 House at the End of the Street
,
Mark Tonderai
, 2012
Seeking a fresh start, newly divorced Sarah (Elisabeth Shue) and her daughter Elissa (Jennifer Lawrence) find the house of their dreams in a small, upscale, rural town. But when startling and unexplainable events begin to happen, Sarah and Elissa learn the town is in the shadows of a chilling secret. Years earlier, in the house next door, a daughter killed her parents in their beds, and disappeared - leaving only a brother, Ryan (Max Thieriot),...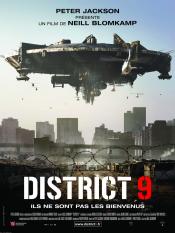 District 9
,
Neill Blomkamp
, 2009
An extraterrestrial race forced to live in slum-like conditions on Earth suddenly find a kindred spirit in a government agent that is exposed to their biotechnology....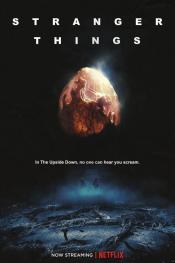 Stranger Things
,
Matt Duffer
(14 episodes, 2016-2019),
Ross Duffer
(14 episodes, 2016-2019),
Shawn Levy
(6 episodes, 2016-2019),
Andrew Stanton
(2 episodes, 2017),
Uta Briesewitz
(2 episodes, 2019),
Rebecca Thomas
(1 episode, 2017), 6
In a small town where everyone knows everyone, a peculiar incident starts a chain of events that leads to the disappearance of a child - which begins to tear at the fabric of an otherwise peaceful community. Dark government agencies and seemingly malevolent supernatural forces converge on the town while a few locals begin to understand that there's more going on than meets the eye. ...