Filmography from : Mark Steger
Actor :
Scary Stories to Tell in the Dark
,
André Øvredal
, 2019
A group of kids face their fears in order to save their town....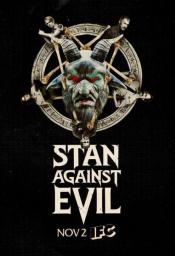 Stan Against Evil
,
Jack Bishop
(12 episodes, 2016-2017),
Justin Nijm
(12 episodes, 2016-2017),
Robert Cohen
(12 episodes, 2017-2018), 2018
An aging police sheriff begrudgingly joins an alliance with a new sheriff, Evie Barret, to battle angry demons haunting their small New Hampshire town....
The Man Who Killed Hitler and Then the Bigfoot
,
Robert D Krzykowski
, 2018
A legendary American war veteran is recruited to hunt a mythical creature....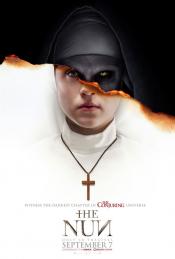 The Nun
,
Corin Hardy
, 2018
When a young nun at a cloistered abbey in Romania takes her own life, a priest with a haunted past and a novitiate on the threshold of her final vows are sent by the Vatican to investigate. Together they uncover the order's unholy secret. Risking not only their lives but their faith and their very souls, they confront a malevolent force in the form of the same demonic nun that first terrorized audiences in 'The Conjuring 2,' as the abbey becomes...
Holidays
,
Anthony Scott Burns
(segment 'Father's Day'),
Kevin Kölsch
(segment 'Valentine's Day'),
Nicholas McCarthy
(segment 'Easter'),
Adam Egypt Mortimer
(segment 'New Year's Eve'),
Gary Shore
(segment 'St Patrick's Day'),
Kevin Smith
(segment 'Halloween'),
Sarah Adina Smith
(segment 'Mother's Day'),
Scott Stewart
(segment 'Christmas'),
Dennis Widmyer
(segment 'Valentine's Day'), 2016
HOLIDAYS is an anthology feature film that puts a uniquely dark and original spin on some of the most iconic and beloved holidays of all time. The film challenges our folklore, traditions and assumptions, making HOLIDAYS a celebration of the horror on those same special days' year after year. A collaboration of some of Hollywood's most distinct voices, the directors include Kevin Smith (Tusk), Gary Shore (Dracula Untold), Scott Stewart (Dark...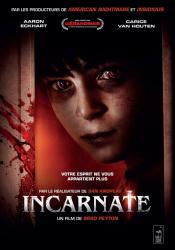 Incarnate
,
Brad Peyton
, 2016
In New York, the boy Cameron lives with his Dutch mother Lindsey that is divorced from his alcoholic father Dan. One night, Cameron overhears a noise in the kitchen and is attacked by a homeless; however he kills the man, breaking his neck. The Vatican representative Camilla summons the scientist Dr. Ember to help the boy that is possessed and the exorcism is not effective. Dr. Ember has the ability to enter in the mind of people possessed by...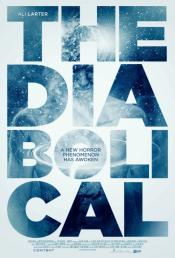 The Diabolical
,
Alistair Legrand
, 2015
Madison, a single mother, and her children, are awoken nightly by an increasingly strange and intense presence. She seeks help from her scientist boyfriend Nikolai, who begins a hunt to destroy the violent spirit that paranormal experts are too frightened to take on....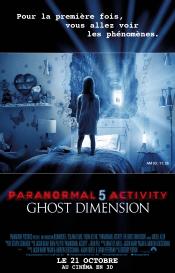 Paranormal Activity: The Ghost Dimension
,
Gregory Plotkin
, 2015
The Ghost Dimension, follows a new family, The Fleeges - father Ryan (Chris J. Murray), mother Emily (Brit Shaw) and their young daughter Leila (Ivy George) - Who move into a house and discover a video camera and a box of tapes in the garage. When they look through the camera's lens, they begin to see the paranormal activity happening around them - including the re-emergence of young Kristi and Katie....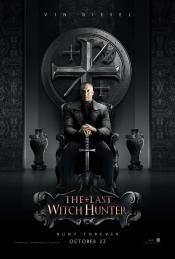 The Last Witch Hunter
,
Breck Eisner
, 2015
The modern world holds many secrets, but the most astounding secret of all is that witches still live amongst us; vicious supernatural creatures intent on unleashing the Black Death upon the world. Armies of witch hunters battled the unnatural enemy across the globe for centuries, including KAULDER, a valiant warrior who managed to slay the all-powerful QUEEN WITCH, decimating her followers in the process. In the moments right before her death,...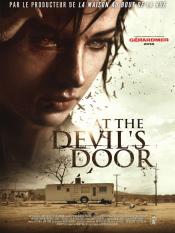 Home
,
Nicholas McCarthy
, 2014
When ambitious young real estate agent Leigh is asked to sell a house with a checkered past, she crosses paths with a disturbed girl whom she believes is the runaway daughter of the couple selling the property. When Leigh tries to intervene and help her, she becomes entangled with a supernatural force that soon pulls Leigh's artist sister Vera into its web - and has sinister plans for both of them....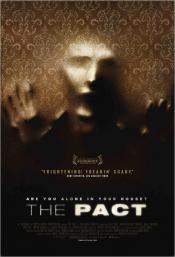 The Pact
,
Nicholas McCarthy
, 2012
As a woman struggles to come to grips with her past in the wake of her mother's death, an unsettling presence emerges in her childhood home....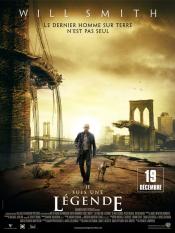 I Am Legend
,
Francis Lawrence
, 2007
...
Men in Black II
,
Barry Sonnenfeld
, 2002
For Agent J, it is another day at the office, monitoring, licensing and policing all alien activity on Earth. One day, J receives a report of an unauthorized landing of an alien spacecraft near New York. It is an old enemy of MIB, a Kylothian named Surleena. Who is searching for a powerful artifact called The Light of Zartha. J investigates and quickly realizes he is going to need help. Unfortunately, the other MIB agents do not work up to par...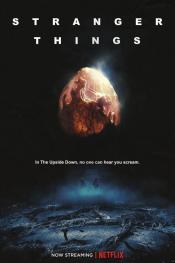 Stranger Things
,
Matt Duffer
(16 episodes, 2016-2021),
Ross Duffer
(16 episodes, 2016-2021),
Shawn Levy
(8 episodes, 2016-2021),
Andrew Stanton
(2 episodes, 2017),
Uta Briesewitz
(2 episodes, 2019),
Rebecca Thomas
(1 episode, 2017), 6
In a small town where everyone knows everyone, a peculiar incident starts a chain of events that leads to the disappearance of a child - which begins to tear at the fabric of an otherwise peaceful community. Dark government agencies and seemingly malevolent supernatural forces converge on the town while a few locals begin to understand that there's more going on than meets the eye. ...