Filmography from : Chris Wilson
Actor :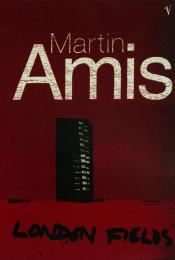 London Fields
,
Mathew Cullen
, 2018
...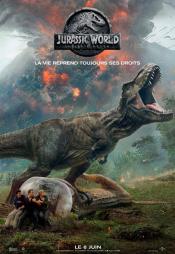 Jurassic World: Fallen Kingdom
,
JA Bayona
, 2018
Three years after the Jurassic World theme park was closed down, Owen and Claire return to Isla Nublar to save the dinosaurs when they learn that a once dormant volcano on the island is active and is threatening to extinguish all life there. Along the way, Owen sets out to find Blue, his lead raptor, and discovers a conspiracy that could disrupt the natural order of the entire planet. Life has found a way, again....
Bones
,
Ian Toynton
(28 episodes, 2007-2017),
Dwight H Little
(23 episodes, 2006-2017),
Jeannot Szwarc
(15 episodes, 2007-2016),
Chad Lowe
(13 episodes, 2007-2015),
David Boreanaz
(11 episodes, 2009-2017),
Milan Cheylov
(10 episodes, 2009-2015),
Allan Kroeker
(9 episodes, 2005-2010),
Tim Southam
(9 episodes, 2009-2014),
Kate Woods
(8 episodes, 2006-2013),
Steven DePaul
(8 episodes, 2006-2009),
Jeff Woolnough
(7 episodes, 2007-2010),
Michael Lange
(7 episodes, 2014-2017),
Randy Zisk
(7 episodes, 2015-2017),
Alex Chapple
(6 episodes, 2009-2015),
Jesús Salvador Treviño
(5 episodes, 2005-2007),
Tony Wharmby
(5 episodes, 2006-2007),
Allison Liddi-Brown
(5 episodes, 2008-2014),
François Velle
(5 episodes, 2010-2013),
Sanford Bookstaver
(4 episodes, 2005-2006),
Craig Ross Jr
(4 episodes, 2006-2008),
Kevin Hooks
(4 episodes, 2009-2013),
Greg Yaitanes
(3 episodes, 2005-2006),
Gordon Lonsdale
(3 episodes, 2008-2010),
Emile B Levisetti
(3 episodes, 2010-2012),
Rob Hardy
(3 episodes, 2011-2014),
Anne Renton
(3 episodes, 2014-2015),
David Grossman
(3 episodes, 2016-2017),
Tawnia McKiernan
(2 episodes, 2005-2013),
James Whitmore Jr
(2 episodes, 2006),
Scott Lautanen
(2 episodes, 2007-2008),
Jessica Landaw
(2 episodes, 2008),
Brad Turner
(2 episodes, 2009),
Jeffrey Walker
(2 episodes, 2013-2014),
Arlene Sanford
(2 episodes, 2015-2016),
David Hugh Jones
(1 episode, 2005),
Patrick R Norris
(1 episode, 2005),
Donna Deitch
(1 episode, 2006),
David Duchovny
(1 episode, 2006),
Karen Gaviola
(1 episode, 2006),
Joe Napolitano
(1 episode, 2006),
Jonathan Pontell
(1 episode, 2006),
Bryan Spicer
(1 episode, 2006),
Thomas J Wright
(1 episode, 2006),
Caleb Deschanel
(1 episode, 2007),
Marita Grabiak
(1 episode, 2007),
Mark Helfrich
(1 episode, 2010),
Daniel Sackheim
(1 episode, 2011),
Reginald Hudlin
(1 episode, 2013),
Steve Robin
(1 episode, 2015),
Silver Tree
(1 episode, 2016),
Robert Reed Altman
(1 episode, 2017),
Anton Cropper
(1 episode, 2017),
Emily Deschanel
(1 episode, 2017),
Denise Di Novi
(1 episode, 2017), 2017
A forensic anthropologist and a cocky FBI agent build a team to investigate death causes. And quite often, there isn't more to examine than rotten flesh or mere bones....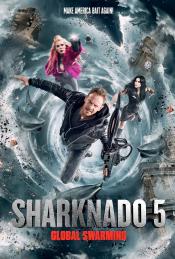 Sharknado 5: Global Swarming
,
Anthony C Ferrante
, 2017
As shark-infested storms grow stronger and more complex, the world braces for the inevitable - a global sharknado. This year, the mission gets personal for chainsaw-wielding leader Fin Shepard and his bionic wife, April, when their young son gets trapped in a sharknado and is transported all over the world. ...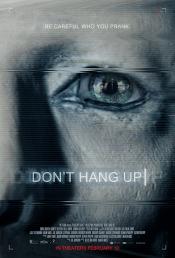 Don't Hang Up
,
Damien Macé
(attached),
Alexis Wajsbrot
(attached), 2016
An evening of drunken prank calls becomes a nightmare for a pair of teenagers when a mysterious stranger turns their own game against them...with deadly consequences....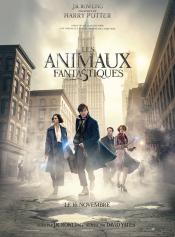 Fantastic Beasts and Where to Find Them
,
David Yates
, 2016
The year is 1926 and Newt Scamander has just completed a global excursion to find and document an extraordinary array of magical creatures. Arriving in New York for a brief stopover, he might have come and gone without incident...were it not for a No-Maj (American for Muggle) named Jacob, a misplaced magical case, and the escape of some of Newt's fantastic beasts, which could spell trouble for both the wizarding and No-Maj worlds....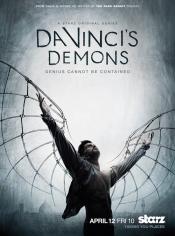 Da Vinci's Demons
,
Peter Hoar
(9 episodes, 2014-2015),
MJ Bassett
(2 episodes, 2013),
David S Goyer
(2 episodes, 2013),
Jamie Payne
(2 episodes, 2013),
Paul Wilmshurst
(2 episodes, 2013),
Jon Jones
(2 episodes, 2014),
Charles Sturridge
(2 episodes, 2014),
Mark Everest
(2 episodes, 2015),
Alex Pillai
(2 episodes, 2015),
Colin Teague
(2 episodes, 2015),
Justin Molotnikov
(1 episode, 2014), 2015
In a world where thought and faith are controlled, one man fights to set knowledge free. The secret history of Leonardo da Vinci's tantalizing life reveals a portrait of a young man tortured by a gift of superhuman genius. He is a heretic intent on exposing the lies of religion. An insurgent seeking to subvert an elitist society. A bastard son who yearns for legitimacy with his father. He finds himself in the midst of a storm that has been...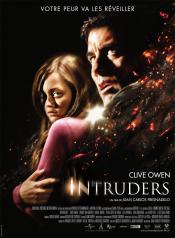 Intruders
,
Juan Carlos Fresnadillo
, 2011
Juan and Mia, two children who live in different countries, are visited every night by a faceless intruder - a terrifying being that wants to get hold of them. These presences become more powerful and start ruling their lives as well as their families'. Anxiety and tension increase when their parents also witness these apparitions. Starring Clive Owen....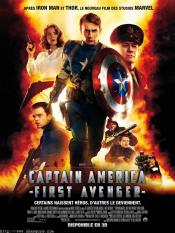 Captain America: The First Avenger
,
Joe Johnston
, 2011
After being deemed unfit for military service, Steve Rogers volunteers for a top secret research project that turns him into Captain America, a superhero dedicated to defending America's ideals....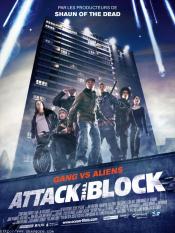 Attack the Block
,
Joe Cornish
, 2011
A teen gang in South London defend their block from an alien invasion....

Blitz
,
Elliott Lester
, 2011
...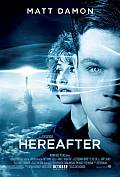 Hereafter
,
Clint Eastwood
, 2010
A drama centered on three people -- a blue-collar American, a French journalist and a London school boy -- who are touched by death in different ways. ...

It's a Wonderful Afterlife
,
Gurinder Chadha
, 2010
A mother's obsession to marry off her daughter takes a macabre turn....
Four Lions
,
Christopher Morris
(as Chris Morris), 2010
Four incompetent British jihadists set out to train for and commit an act of terror. ...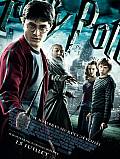 Harry Potter and the Half-Blood Prince
,
David Yates
, 2009
In "Harry Potter and the Half-Blood Prince," Lord Voldemort is tightening his grip on both the Muggle and Wizard worlds and Hogwarts is no longer the safe haven it once was. Harry suspects that dangers may even lie within the castle, but Dumbledore is more intent upon preparing him for the final battle that he knows is fast approaching....

Tormented
,
Jon Wright
, 2009
Stephen Prentices script is about Darren Mullet, a bullied asthmatic, driven to suicide by his tormented life - ignored by his parents, ridiculed by his teachers and bullied at school. He returns from the dead to pay his teenage tormentors a final visit....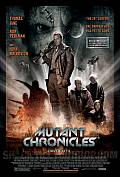 Mutant Chronicles
,
Simon Hunter
, 2008
It is a time when the earth perilously balances on the brink of devastation as war, famine, and plague grip the age of man. A time when a menacing threat is uncovered that could destroy our world forever. The grit of World War One and modern day desperation combine to reveal a vision that is dark and moody, yet alluring. It is a militaristic nightmare…and a labyrinth of death. The darkest age is yet to come. Have faith....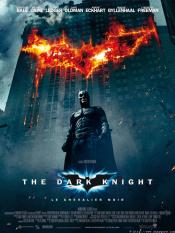 The Dark Knight
,
Christopher Nolan
, 2008
Set within a year after the events of Batman Begins, Batman, Lieutenant James Gordon, and new district attorney Harvey Dent successfully begin to round up the criminals that plague Gotham City until a mysterious and sadistic criminal mastermind known only as the Joker appears in Gotham, creating a new wave of chaos. Batman's struggle against the Joker becomes deeply personal, forcing him to "confront everything he believes" and improve his...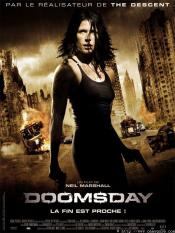 Doomsday
,
Neil Marshall
, 2008
...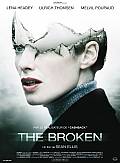 The Broken
,
Sean Ellis
, 2008
The psychological thriller premiered in January at the 2008 Sundance Film Festival. In The Broken, a successful radiologist (Lena Headey) has her life spiral out of control when she sees the spitting image of herself driving down a London street. While attempting to uncover who the imposter could be, she stumbles into a terrifying mystery that her family and closest friends are somehow involved in, leaving her with no one she can trust....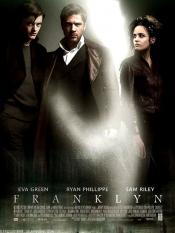 Franklyn
,
Gerald McMorrow
, 2008
Preest is a masked vigilante detective, searching for his nemesis on the streets of Meanwhile City, a monolithic fantasy metropolis ruthlessly governed by faith and religious fervor. Esser is a broken man, searching for his wayward son amongst the rough streets of London's homeless. Milo is a heartbroken thirty-something desperately trying to find a way back to the purity of first love. Emilia is a beautiful art student; her suicidal art...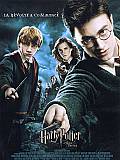 Harry Potter and the Order of the Phoenix
,
David Yates
, 2007
...
Eastern Promises
,
David Cronenberg
, 2007
...
The Golden Compass
,
Chris Weitz
, 2007
...
The Bourne Ultimatum
,
Paul Greengrass
, 2007
...
The Da Vinci Code
,
Ron Howard
, 2006
When respected American religious symbology expert Dr. Robert Langdon is summoned to the Louvre by the French version of the FBI, led by Captain Bezu Fache, he soon discovered that he is the #1 suspect for the murder of a historian Langdon had been scheduled to meet with.. Assisted by a French cryptographer and government agent named Sophie, Langdon is challenged to decipher a chain of cryptic codes and puzzles, all the while trying to stay...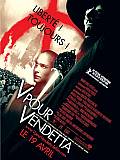 V for Vendetta
,
James McTeigue
, 2005
...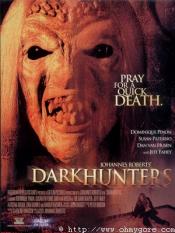 Darkhunters
,
Johannes Roberts
, 2004
A morning apparently like all the others...Charles wakes up. But, looking in the mirror as usual, he notices that his image is strange. Nobody seems to see him, not even his own wife...Nobody excepted a mysterious cat horde...and someone called Carol, who tells him the inconceivable : actually, Charles is dead but his spirit still roams on Earth... He finds out that the mission of this Dark Hunter, appointed by God, is to save the roaming...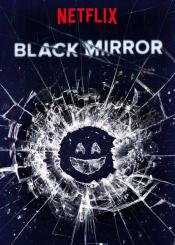 Black Mirror
,
Owen Harris
(3 episodes, 2013-2019),
Carl Tibbetts
(2 episodes, 2013-2014),
James Hawes
(2 episodes, 2016-2019),
Otto Bathurst
(1 episode, 2011),
Euros Lyn
(1 episode, 2011),
Brian Welsh
(1 episode, 2011),
Bryn Higgins
(1 episode, 2013),
Dan Trachtenberg
(1 episode, 2016),
Jakob Verbruggen
(1 episode, 2016),
James Watkins
(1 episode, 2016),
Joe Wright
(1 episode, 2016),
Jodie Foster
(1 episode, 2017),
Toby Haynes
(1 episode, 2017),
John Hillcoat
(1 episode, 2017),
Colm McCarthy
(1 episode, 2017),
David Slade
(1 episode, 2017),
Timothy Van Patten
(1 episode, 2017),
Anne Sewitsky
(1 episode, 2019), 1
Black Mirror is an anthology series that taps into our collective unease with the modern world, with each stand-alone episode a sharp, suspenseful tale exploring themes of contemporary techno-paranoia. Without questioning it, technology has transformed all aspects of our lives; in every home; on every desk; in every palm – a plasma screen; a monitor; a Smartphone – a Black Mirror reflecting our 21st Century existence back at us. The series...