Filmography from : David Carradine
Actor :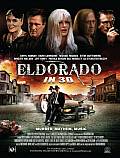 Eldorado
,
Richard Driscoll
, 2012
The Stranger, a tall striking creature dressed in white sets into motions a series of events whilst reciting the Edgar Allen Poe Poem "Eldorado", which will have an effect on those heading towards the mythical city. The evening was going to be a normal Blues Brothers tribute gig for Oliver and Stanley Rosenblum, The Jews Brothers at a local Bar Mitzvah, but things were not going to go to plan for Stan and Ollie. After being wrongly sent to...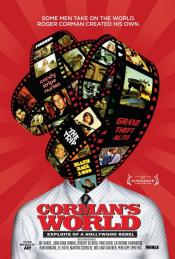 Des ovnis, des monstres et du sexe - Le cinéma selon Roger Corman
,
Alex Stapleton
, 2011
A documentary on DIY producer/director Roger Corman and his alternative approach to making movies in Hollywood. ...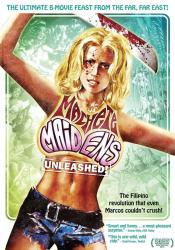 Machete Maidens Unleashed!
,
Mark Hartley
, 2010
A fast moving odyssey into the subterranean world of the rarely explored province of Filipino genre filmmaking. ...
True Legend
,
Woo-Ping Yuen
, 2010
Su Qi-Er retired from his life as a renowned Qing dynasty general in order to pursue his dream of a family and his own martial arts school. However, Su's peaceful life is shattered when his vengeful adopted brother, Yuan Lie, kidnaps his son and leaves Su for dead. Saved from his demise by his wife Ying and the reclusive doctor Yu, Su resolves to perfect his technique so that he may defeat Yuan Lie and reunite his family. Aided by the mystical...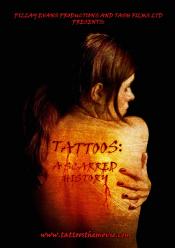 Tattoos: A Scarred History
,
SJ Evans
, 2009
From people with tattoos on every body part, to digital tattoos powered by your blood, this controversial feature documentary will take you on a visually stunning, and to some, disturbing journey into the world of tattoos....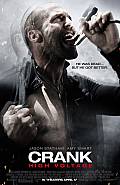 Hyper Tension 2
,
Mark Neveldine
(as Neveldine),
Brian Taylor
(as Taylor), 2009
In this high-octane sequel, hitman Chev Chelios' (Statham) launches himself on an electrifying chase through Los Angeles in pursuit of the Chinese mobster who has stolen his nearly indestructible heart. CRANK: HIGH VOLTAGE is written and directed by Neveldine/Taylor, the duo behind the 2006 hit film CRANK, and the upcoming GAME starring Gerard Butler. Jason Statham (THE TRANSPORTER, THE BANK JOB) returns to star as hitman Chev Chelios....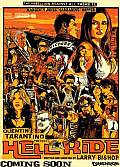 Hell Ride
,
Larry Bishop
, 2008
...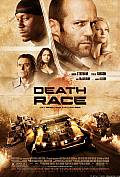 Course à la mort
,
Paul WS Anderson
, 2008
...
Big Movie
,
Jason Friedberg
,
Aaron Seltzer
, 2007
...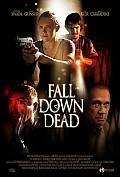 Fall Down Dead
,
Jon Keeyes
, 2007
In a big American city, the serial killer The Picasso Killer is terrorizing the dwellers and the police department does not have lead to find him. The bartender Christie Wallace dreams on moving to the countryside with her six year-old daughter Zoe to have a peaceful life far from the violence of the city. Late night of Christmas Eve, Christie leaves the Tides Bar where she works and walks back home. In an alley, she sees a woman dying covered...
Dead & Breakfast
,
Matthew Leutwyler
, 2004
...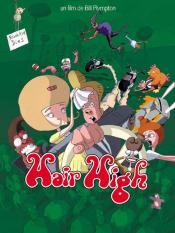 Hair High
,
Bill Plympton
, 2004
"Hair High" is a gothic high-school comedy with a "Carrie"-like story. Cherri and Rod are the high-school king and queen and they justifiably rule their domain. Spud, the new kid in town, accidentally offends both Cherri and Rod and so is forced to become Cherri's slave. Naturally, they immediately hate each other, but of course later they fall in love. Cherri and Spud secretly decide to go to the prom together, and on prom night a rejected Rod...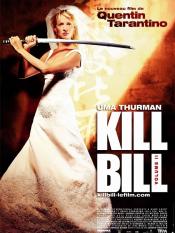 Kill Bill: Volume II
,
Quentin Tarantino
, 2004
The murderous Bride is back and she is still continuing her vengeance quest against her ex-boss, Bill, and taking aim at Bill's younger brother Budd and Elle Driver, the only survivors from the squad of assassins who betrayed her four years earlier. It's all leading up to the ultimate confrontation with Bill, the Bride's former master and the man who ordered her execution! ...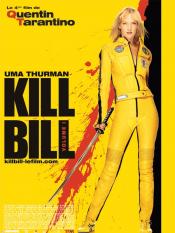 Kill Bill: Volume I
,
Quentin Tarantino
, 2003
The lead character, called 'The Bride,' was a member of the Deadly Viper Assassination Squad, led by her lover 'Bill.' Upon realizing she was pregnant with Bill's child, 'The Bride' decided to escape her life as a killer. She fled to Texas, met a young man, who, on the day of their wedding rehearsal was gunned down by an angry and jealous Bill (with the assistance of the Deadly Viper Assassination Squad). Four years later, 'The Bride' wakes from...
Knocking on Death's Door
,
Mitch Marcus
, 1999
...
Les démons du maïs 5: La secte des damnés
,
Ethan Wiley
, 1998
...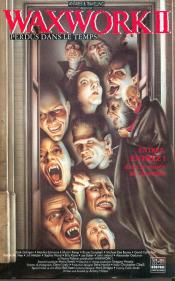 Waxwork 2: Perdus dans le temps
,
Anthony Hickox
, 1992
Mark and Sarah survive to the fire in the wax museum, but Sarah is followed by a severed hand that kills her father. Sarah becomes the prime suspect and goes to trial. Mark and Sarah search evidence to prove her innocence and they go to Sir Wilfred's house. They find a footage prepared by Sir Wilfred with a puzzle based of the Alice and the Looking Glass. They solve the puzzle and find a compass that opens portals through time. They travel to...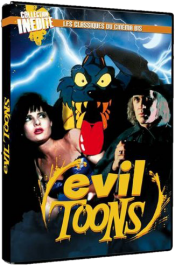 Evil Toons
,
Fred Olen Ray
, 1992
Burt has a cleaning company and hires four women to clean an isolated house. They find an old book, a dagger and a soul shred and when one of them, Megan, reads an incantation, she unleashes an evil beast in our world....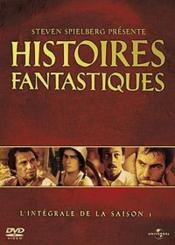 Histoires fantastiques
,
Lesli Linka Glatter
(3 episodes, 1986-1987),
Phil Joanou
(2 episodes, 1985-1986),
Steven Spielberg
(2 episodes, 1985),
Paul Bartel
(2 episodes, 1986-1987),
Thomas Carter
(2 episodes, 1986),
Joe Dante
(2 episodes, 1986),
Joan Darling
(2 episodes, 1986),
Todd Holland
(2 episodes, 1986),
Norman Reynolds
(2 episodes, 1986),
Bob Balaban
(1 episode, 1985),
Bob Clark
(1 episode, 1985),
William Dear
(1 episode, 1985),
Clint Eastwood
(1 episode, 1985),
Peter Hyams
(1 episode, 1985),
Michael D Moore
(1 episode, 1985),
Donald Petrie
(1 episode, 1985),
Burt Reynolds
(1 episode, 1985),
Matthew Robbins
(1 episode, 1985),
Danny DeVito
(1 episode, 1986),
Mick Garris
(1 episode, 1986),
Tom Holland
(1 episode, 1986),
Timothy Hutton
(1 episode, 1986),
Irvin Kershner
(1 episode, 1986),
Robert Markowitz
(1 episode, 1986),
Kevin Reynolds
(1 episode, 1986),
J Michael Riva
(1 episode, 1986),
Martin Scorsese
(1 episode, 1986),
Robert Zemeckis
(1 episode, 1986),
Graham Baker
(1 episode, 1987),
Brad Bird
(1 episode, 1987),
Nick Castle
(1 episode, 1987),
Paul Michael Glaser
(1 episode, 1987),
Tobe Hooper
(1 episode, 1987),
Ken Kwapis
(1 episode, 1987),
Robert Stevens
(1 episode, 1987), 1985
Television series created, produced, and twice directed by Steven Spielberg. Truly amazing, and sometimes odd stories are narrated. Many famous actors and actresses made guest appearances....
Kaine le mercenaire
,
John C Broderick
(as John Broderick), 1984
A powerful warrior named Kain, skilled in the use of many weapons, discovers two worthy opponents while traveling through a small village. There he also encounters a ravishing sorceress. His holy warrior gig now over, Kain roams the earth as a mercenary, selling his unequaled skill at arms to the highest bidder. He'll find plenty of work in the village of Yamatar. The commoners there are exploited or enslaved by a pair of rival warlords named...
Épouvante sur New-York
,
Larry Cohen
, 1982
...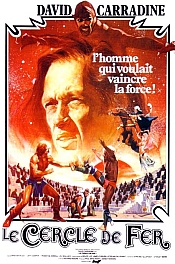 Le cercle de fer
,
Richard Moore
, 1978
A young martial artist, Cord the Seeker, competes for and loses the right to go on a quest for the Book of All Knowlege held by a wizard named Zetan, but he goes along the path to seek Zetan anyway. Along the way, he meets strange tests and challenges by enemies and allies - often having difficulty determining which is which....

La course à la mort de l'an 2000
,
Paul Bartel
, 1975
In the near future the ultimate sporting event is the deathrace. Contestants get score points for running people down as they speed across the country. The sport has crazed fans who sacrifice themselves to the drivers. An overt agency is trying to bring an end to the immoral deathrace and has infiltrated one of their followers in to the race as a navigator. In the end of the race the lives of the competitors, the President and the deathrace...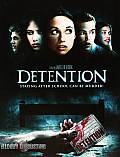 Detention
,
James DR Hickox
, 0
A group of high school students are sent to after-school Detention for unexplained reasons. There, the teenagers find themselves abandoned and locked in the classroom after their detention teacher leaves, then mysteriously disappears. With night slowly approaching, a thunder storm builds outside. The heavy rain and lightning causes a massive power failure throwing the school into total darkness. Then, strange, haunting images of Ghosts begin to...
Autumn - Fin du monde
,
Steven Rumbelow
, 0
...