[EVENTS] - Special AFM 2009 Part.1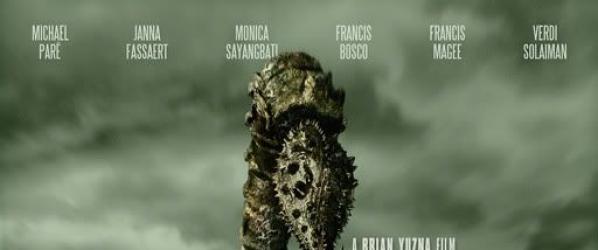 You will find here the first teasers, stills, posters, synopsis & rumors about upcoming horror movies presented at the American Film Market !!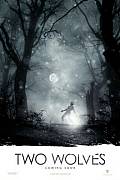 "TWO WOLVES" - Malcom McDowell Scores Starring Role
Malcom McDowell ("HALLOWEEN", "H2") has joined the cast of Alex Wright's "TWO WOLVES".
He will play Professor Grant alongside Shane West, who was previously announced as Nick. Filmmaker Alex Wright - who is also working on the "TERROR TRAIN" remake - is currently prepping "TWO WOLVES", a new indie feature penned by Chris W. Freeman. In the thriller a disfigured guide-dog trainer at a secluded school for the blind, with no recollection of the last 12 hours, becomes the prime suspect in a string of wolf-like murders and must stay one step ahead of a relentless female detective in order to be certain of his own innocence.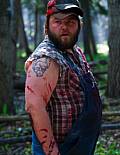 "TUCKER & DALE VS EVIL" - First Image
Here's the first image from "TUCKER & DALE VS EVIL", which stars Alan Tudyk ("3:10 TO YUMA", "I, ROBOT", "KNOCKED UP"), Tyler Labine ("ZACK AND MIRI MAKE A PORNO") and Katrina Bowden ("SEX DRIVE").
Produced by Thomas Augsberger ("WAITING") and Deepak Nayar ("BEND IT LIKE BECKHAM").
In the vein of "SHAUN OF THE DEAD", "TUCKER & DALE" is a wild, wonky tale of two hillbilly buddies trying to survive their vacation in the woods when they are mistaken for killers by a gang of college kids. Our heroes valiantly save one of the college girls from drowning but are accused of wrongdoing. The chase ensues, not treating the students too well, leaving us with a gory but hilarious tale of two hillbillies and their hearts of gold.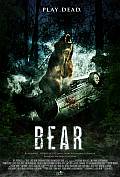 "BEAR" - Trailer, Pictures, Art and Details
Bloody-disgusting got the art, trailer, pictures and first details on John Rebel's "BEAR".
In the film two young couples are driving through a remote forest when their car breaks down. When a run-in with a curious grizzly bear ends up with the bear being shot to death, the bear's mate arrives on the scene and vengefully attacks their van. The couples are trapped inside the disabled car and must come up with clever ways to survive. As they battle the surprisingly intelligent creature, and contemplate their uncertain fate, secrets begin to emerge that threaten to tear the group apart before the bear does.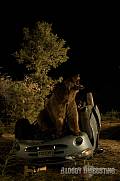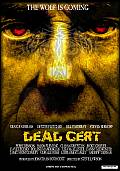 "DEAD CERT" - Latest Vamp Pic Now Filming
Moviehouse Entertainment announced a new title for sale.
Starring Craig Fairbrass ("WHITE NOISE 2") and Billy Murray ("DOGHOUSE"), director Steve Lawson's "DEAD CERT", which follows a gang of tough London gangsters get more than they bargained for when a group of businessmen make an offer to buy their club, the Inferno. They turn out to be nothing less than Vampires wanting their land back and turn viciously on the gangsters when their demands are not met.









"JUNKYARD DOG" - Brad Dourif Toplines
Here's the trailer for "JUNKYARD DOG", which comes from "SUCCUBUS: HELL BENT" director Kim Bass.
In the film starring Vivica A. Fox ("KILL BILL"), Innis Casey, Brad Dourif ("CHILD'S PLAY", "HALLOWEEN") and Galadriel Stineman, a cannibalistic serial rapist kidnaps his tenth victim in as many months on Halloween night. Audra Buckman struggles to stay alive and uneaten while being held captive. Audra's only hope of escape from this hell--and the mouth of a madman--is Samantha Deatherage, a tough FBI agent who is sent on a solo assignment to search for the missing girl.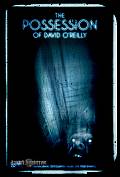 "THE POSSESSION OF DAVID O'REILLY" - First Stills & Art
Bloody-disgusting scored your first ever look at the UK horror flick "THE POSSESSION OF DAVID O'REILLY", which is said to be based on actual events. The synopsis reads: "The film a terrifying supernatural shockumentary about a demonic presence in a young couple's home in London."
The movie is directed by Andrew Cull and starring Giles Anderson, Francesca Fowler}, Nicholas Shaw and Zoe Richards.





"SHADOWS" - Carey Elwes is starring & first Stills
Here's hi-res look at John Penney's "SHADOWS", which feature "SAW" star Cary Elwes, along with some other interesting stills. Ploy Jindachote and Paula Taylor also star.
Immediately upon arriving in Bangkok, American Jeff (Cary Elwes), his Thai wife SUA (Paula Taylor) and their son Kyle are hit by a truck while driving to visit Sua's father....

Six weeks later Jeff regains consciousness in hospital. He's horrified to learn he is the only survivor and is unsettled by his own lack of grief. Even more unsettling, Jeff begins seeing ghosts, all of whom appear to have died terribly, and he confides in his nurse CHOI (Ploy Jindachote).

Choi takes Jeff to spiritual adviser MAE who explains that his family's souls, having died prematurely and violently, are trapped in the Shadow World and are doomed to relive their moment of death. Only one man knows how to help them, WARREN, an American expat soul surfer.

From Warren, Jeff learns that his own soul is trapped inside the fatal wreck along his wife and child. His soul has never left his family and this is the reason he is unable to feel grief. The only way for Jeff to help his family cross over from the Shadow World to a place of rest is for him to enter it and release his family himself.

Getting in is hard enough, but getting out can be impossible.



"THE BLACKOUT" - One Sheet, Teaser & Trailer
An official website was launched for Robert David Sanders' creature-feature "THE BLACKOUT", with a teaser, full trailer and one sheet (yes, it's a complete "FEAST" rip-off).
When an apartment building's lights go out mysteriously, all of the tenants put aside their problems and band together to get to the bottom of the city-wide blackout. Deep in the basement of the high-rise, a hideous breed of monster hatches and begins to wreak havoc. Everyone must find a way to kill the blood-thirsty creatures and survive the darkness before it destroys the world.

Teaser Trailer :


Full Trailer :



"LOCKED IN" - Eliza Dushku is starring
Here's the AFM trailer for Suri Krishnamma's "LOCKED IN", which stars Ben Barnes, Sarah Roemer, Brenda Fricker and Eliza Dushku. The story moves through the lives of two fragile yet determined people and maps a private geography of love, loss and ultimate redemption. Josh leaves his advertising career at its peak, everyone wants either to be him or to have him. Then he walks away from it all, the money, recognition and the life. A car accident will leave his daughter in a strange coma and when everyone has given up she starts communicating with him, or is he going mad?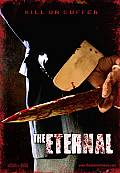 "THE ETERNAL" - Posters Teaser & Trailer
Here's the trailer for Justin McConnell's "THE ETERNAL".
Samuel Gradius has lived too long. In his 500 years on earth he has seen empires rise and fall, changed the course of history with his bare hands and experienced countless revolutions first hand. Samuel Gradius is a vampire, perhaps the only vampire, and he's had enough. He wants to die. No longer content with the idea of simple suicide, he makes the decision to go out in the ways of old. He wants a warrior's death. THE ETERNAL follows Samuel on the pursuit of his own personal oblivion, he hopes, at the hands of someone worthy.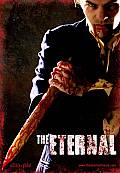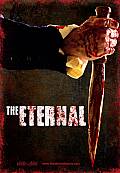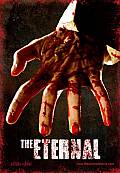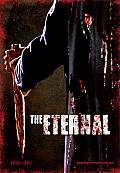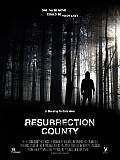 "RESURRECTION COUNTY" - Trailer and Art
Here's the trailer and promo art for Matt Zettell's "RESURRECTION COUNTY".
A warning to outsiders! When traveling through Resurrection County, mind the signs, one false move out there could be your last. When four suburbanite campers roll into the remote town of Enoch, they find that southern hospitality still exists. But things are not what they appear to be, as a weekend camping trip turns deadly. The locals are all too happy to serve up their own brand of an eye for an eye justice. A pulse-pounding descent into neo gothic horror.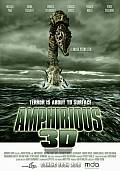 "AMPHIBIOUS 3D" - Brian Yuzna to direct !
In "AMPHIBIOUS 3D", a marine research expedition to the exotic Sumatran Sea turns treacherous as it encounters a supernatural prehistoric creature resurfacing with a vengeance.
Michael Paré, Janna Fassaert and Francis Magee star.
The pic was shot in Stereoscopic 3D - polarized for TH release in Real D or Dolby 3D. It will also be available in anaglyph and interactive polarized shutter for video release.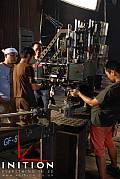 Source : Bloody-disgusting.com
- YOUR COMMENTS -
Be careful, every litigious comments will be deleted.

No comments.
Leave your comment