Filmography from : Robert Thom
Director :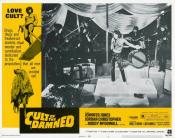 Angel, Angel, Down We Go
,
Robert Thom
, 1969
...
Writer :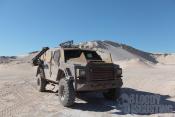 Death Race: Inferno
,
Roel Reiné
, 2013
Convicted cop-killer Carl Lucas, aka Frankenstein, is a superstar driver in the brutal prison yard demolition derby known as Death Race. Only one victory away from winning freedom for himself and his pit crew, Lucas is plunged into an all-new competition more vicious than anything he has experienced before. Pitted against his most ruthless adversaries ever, Lucas fights to keep himself and his team alive in a race in South Africa 's infernal...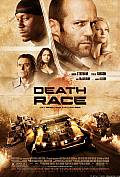 Death Race
,
Paul WS Anderson
, 2008
...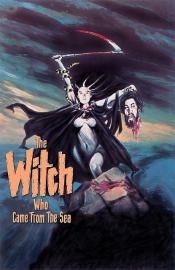 The Witch Who Came from the Sea
,
Matt Cimber
, 1976
...

Death Race 2000
,
Paul Bartel
, 1975
In the near future the ultimate sporting event is the deathrace. Contestants get score points for running people down as they speed across the country. The sport has crazed fans who sacrifice themselves to the drivers. An overt agency is trying to bring an end to the immoral deathrace and has infiltrated one of their followers in to the race as a navigator. In the end of the race the lives of the competitors, the President and the deathrace...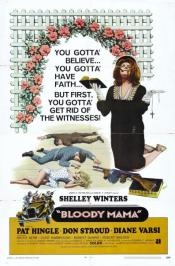 Bloody Mama
,
Roger Corman
, 1970
A psychological gangster film based on fact. Machine gun totin' Ma Barker lead her family gang (her sons) on a crime spree in the Depression era. Her loyal brood have every perversion imaginable. The sadistic Herman sleeps with his Ma. When Fred Barker is released from prison, he brings home his cell mate/lover Kevin Dirkman, who also sleeps with Ma, much to Fred's chagrin. Lloyd Barker is a spaced-out drug addict who sniffs glue if nothing...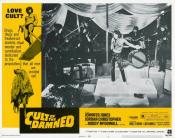 Angel, Angel, Down We Go
,
Robert Thom
, 1969
...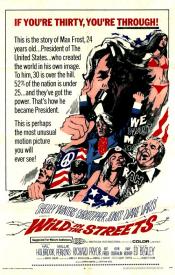 Wild in the Streets
,
Barry Shear
, 1968
Max Flatow is a precocious, social miscreant who has a way with home-made explosives. When he tires of these, he runs away from home only to emerge seven years later as Max Frost, the world's most popular entertainer. When Congressman John Fergus uses Frost as a political ploy to gain the youth vote in his run for the Senate, Frost wills himself into the system, gaining new rights for the young. Eventually, Frost runs for the presidency. Winning...
Actor :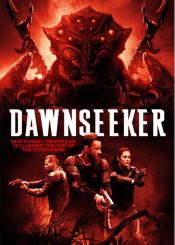 The Dawnseeker
,
Justin Price
, 2018
Set in the year 2245 when Earth's sun threatens to wipe out all of humanity, "The Dawnseeker" follows five hired mercenaries who travel to an uncharted planet to collect a rare mineral known as stardust to replenish the dying star. After their spaceship crashes on the alien planet, they are stalked and hunted by a creature far more advanced than anything they have ever encountered before....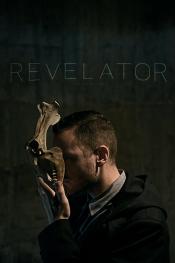 Revelator
,
J Van Auken
, 2017
John Dunning, a disgraced psychic who sees the dead, is thrust in the midst of the embattled Bellvue family empire, and must investigate the suspicious death of the last heir, while cynical journalist Valerie Kreuger documents his every move; but when the death is ruled a murder and John the sole suspect, he must venture into the depths of madness to uncover the truth about the family and their power, before he loses his mind - or worse....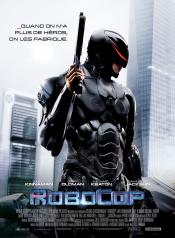 RoboCop
,
José Padilha
, 2014
In RoboCop, the year is 2028 and multinational conglomerate OmniCorp is at the centre of robot technology. Their drones are winning American wars around the globe and now they want to bring this technology to the home front. Alex Murphy is a loving husband, father and good cop doing his best to stem the tide of crime and corruption in Detroit. After he is critically injured in the line of duty, OmniCorp utilises their remarkable science of...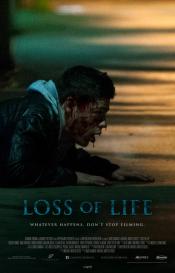 Loss of Life
,
David Damiata
,
Michael Matteo Rossi
(co-director), 2013
On October 31, 2011, in North Hollywood, California, a group of high school friends decided to document their halloween night out. What they end up documenting is a horrific bloody attack that quickly becomes the worst night of their lives. This film is the compilation of the footage found that night...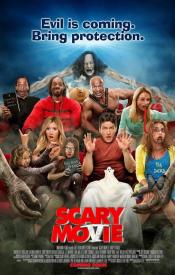 Scary Movie 5
,
Malcolm D Lee
,
David Zucker
(additional scenes) (uncredited), 2013
Happily-married couple Dan and Jody begin to notice some bizarre activity once they bring their lost nieces and nephew home. But when the chaos expands into Jody's job as a ballet dancer and Dan's career as an Ape researcher, they realize their family is being stalked by a nefarious demon. Together, with the advice of a psychic and the aid of numerous surveillance cameras, they must figure out how to get rid of it before it's too late....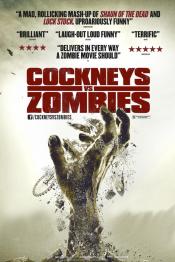 Cockneys vs Zombies
,
Matthias Hoene
, 2012
Cockneys vs Zombies is the story of Andy (Harry Treadaway) and Terry (Rasmus Hardiker): two hapless cockney brothers who try to save their grandad's (Alan Ford) care home by robbing a bank. At the same time, a virus sweeps across East London turning all the inhabitants into flesh eating zombies. Faced with hordes of undead zombies, the challenge is to rescue a home full of tough old folks, escape with the loot, and get out of London...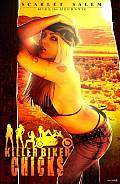 Killer Biker Chicks
,
Regan Redding
, 2009
...
Jericho
,
Guy Norman Bee
(4 episodes, 2006-2008),
Sanford Bookstaver
(4 episodes, 2006-2008),
James Whitmore Jr
(4 episodes, 2006-2008),
Seith Mann
(3 episodes, 2007-2008),
Martha Mitchell
(2 episodes, 2006),
Jon Turteltaub
(2 episodes, 2006),
Matt Earl Beesley
(2 episodes, 2007-2008),
Steven DePaul
(2 episodes, 2007-2008),
Steve Gomer
(2 episodes, 2007-2008),
Christine Moore
(2 episodes, 2007-2008),
Helen Shaver
(2 episodes, 2007-2008),
Duane Clark
(1 episode, 2006),
Paul McCrane
(1 episode, 2006),
J Miller Tobin
(1 episode, 2006),
Kevin Dowling
(1 episode, 2007),
Steve Boyum
(1 episode, 2008),
Christopher Leitch
(1 episode, 2008),
John Peters
(1 episode, 2008),
Scott Peters
(1 episode, 2008), 2008
A small town in Kansas is literally left in the dark after seeing a mushroom cloud over near-by Denver, Colorado. The townspeople struggle to find answers about the blast and solutions on how to survive....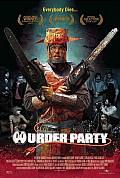 Murder Party
,
Jeremy Saulnier
, 2007
It's Halloween night in Brooklyn. Chris, a lonesome and unremarkable fellow, finds a mysterious invitation on the street and follows it to what he thinks will be a fun costume party. It turns out to be a lethal trap set by a gang of deranged hipster artists. Their plan is to lure someone to their remote warehouse base and ritually murder them as part of an extreme artistic event. It's all to impress their wealthy and sinister guru/patron, who...
Carnivàle
,
Rodrigo García
(5 episodes, 2003-2005),
Jeremy Podeswa
(4 episodes, 2003-2005),
Jack Bender
(2 episodes, 2003-2005),
Tim Hunter
(2 episodes, 2003-2005),
John Patterson
(2 episodes, 2003-2005),
Scott Winant
(2 episodes, 2003-2005),
Alison Maclean
(1 episode, 2003),
Peter Medak
(1 episode, 2003),
Todd Field
(1 episode, 2005),
Tucker Gates
(1 episode, 2005),
Dan Lerner
(1 episode, 2005),
Steve Shill
(1 episode, 2005),
Alan Taylor
(1 episode, 2005), 2005
...

Rose Red
,
Craig R Baxley
(3 episodes, 2002), 2002
...
L.A. Confidential
,
Curtis Hanson
, 1997
...
Darkman II: The Return of Durant
,
Bradford May
, 1995
Darkman, who has, since the first film, devoted his life to perfecting his synthetic skin and fighting crime, is horrified to learn that his old foe, Robert G. Durant, is alive. Durant wastes no time taking control of his old business. He releases an insane weapons developer from a mental institution, and uses him to create a deadly laser weapon. Now, with the help of his disguises and inhuman strength, Darkman must forever rid the world of...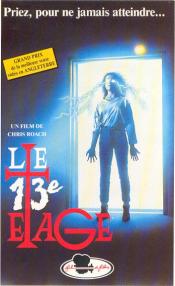 The 13th Floor
,
Chris Roache
, 1988
As a child, a girl witnesses her father electrocute a young boy. When she grows into an adult, the ghost of the murdered boy appears to her, and together they set out to expose the crimes of her father....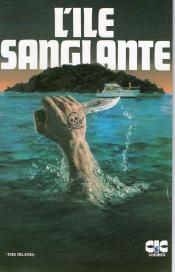 The Island
,
Michael Ritchie
, 1980
David Warner leads a band of modern day pirates who raid yachts and sail boats of people on vacation out in the Caribbean. Michael Caine is a reporter who goes out there with his son to investigate the mystery of the disappearing boats. He runs across Warner and his band of raiders and they decide to induct them into their tribe. ...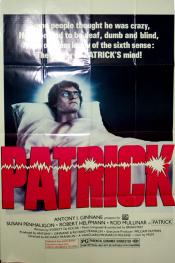 Patrick
,
Richard Franklin
, 1978
After killing his mother and her lover some years before, Patrick is the comatose patient in Room 15 of a remote, private psychiatric clinic run by the secretive Dr. Roget, who treats him as a guinea pig in his bizarre studies of life and death. When Kathy, a nurse who has recently separated from her boyfriend, begins working at the clinic, she is instructed to care for him. She is disturbed by Roget's treatment of him and somehow feels that...